Best things to do in Uganda, Safari activities in Uganda, wildlife safaris to Uganda.
Although Uganda is famously known for mountain gorilla tracking, this amazing country has got more to offer to travellers on wildlife safaris to Uganda and or mountain hiking.
Some of the best things to things to do in Uganda take place in its ten national parks and wildlife reserves. A visitor can see African big game in safari wildlife national parks like Kidepo Valley National Park, Queen Elizabeth National park, Murchison falls National Park and Lake Mburo National park. You can also visit the different water falls like Sipi Falls in Eastern Uganda, the beautiful lakes and primates in Kibale National Park and Kyambura gorge
Uganda is commonly known as the pearl of Africa as nick named by Wiston Churchill who wrote: "For magnificence, for variety of form and colour, for profusion of brilliant life — bird, insect, reptile, beast — for vast scale — Uganda is truly "The Pearl of Africa."
The best things to do in Uganda are;
Gorilla Trekking- 1 of the best things to do in Uganda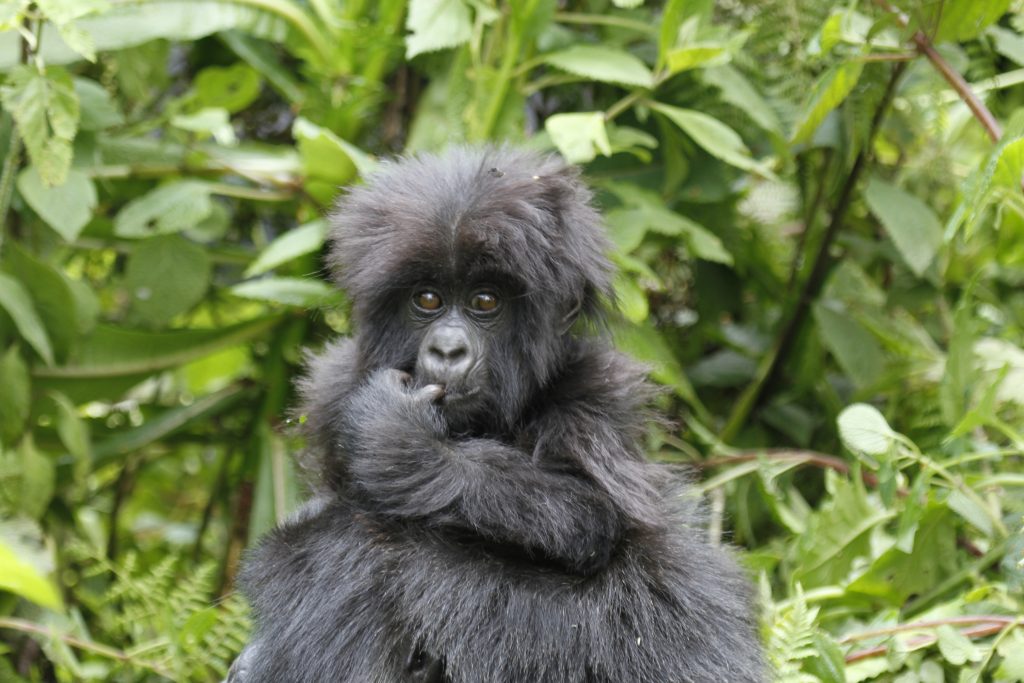 Gorilla trekking is one of the main reasons people travel from all over the world to Uganda. Gorilla trekking is a guided and safe activity that takes place in Bwindi Impenetrable National park and Mgahinga Gorilla National Park. These parks are located in South Western Uganda, bordering Rwanda and DRC. They are easily accessed by air and road transport. The parks can also be visited by people staying in Rwanda but interested in gorilla trekking in Uganda. Mountain gorillas are very special giant great apes, are endangered and can only survive where they live. They cannot live in Zoo unlike the low land gorillas. For one to go for gorilla trekking, a gorilla trekking permit is required and must be booked at least 6 months in advance. This is because gorilla permits are highly demanded yet the activity is restricted for conservation purposes. During the trek, only eight people are can trek a gorilla family, and once you find them, you are allowed only one hour face to face with the mountain gorillas. Read more about the cost of the gorilla permits
Gorilla Habituation- 2 of the best things to do in Uganda

Gorilla habituation is also one of the best things to do in Uganda. Instead of the regular gorilla trek on a safari to Uganda, visitors in can opt for gorilla habituation. This is a new activity that was introduced by Uganda Wildlife Authority in in 2016. Gorilla habituation is a process of getting non habituated mountain gorillas get ready for gorilla trekking. The purpose is to get them used to human presence. On the day of the habituation, one wakes up very early and goes with trackers and some researchers from the park authorities for four hours with the mountain gorillas, observing them and learning about their behaviours. The data collected is added into the data base. The cost of the gorilla habituation is 1500 US Dollars per person per permit, and only four people are allowed to go for this special activity. The same rules for gorilla trekking apply for gorilla habituation
Chimpanzee trekking- 3 of the best things to do in Uganda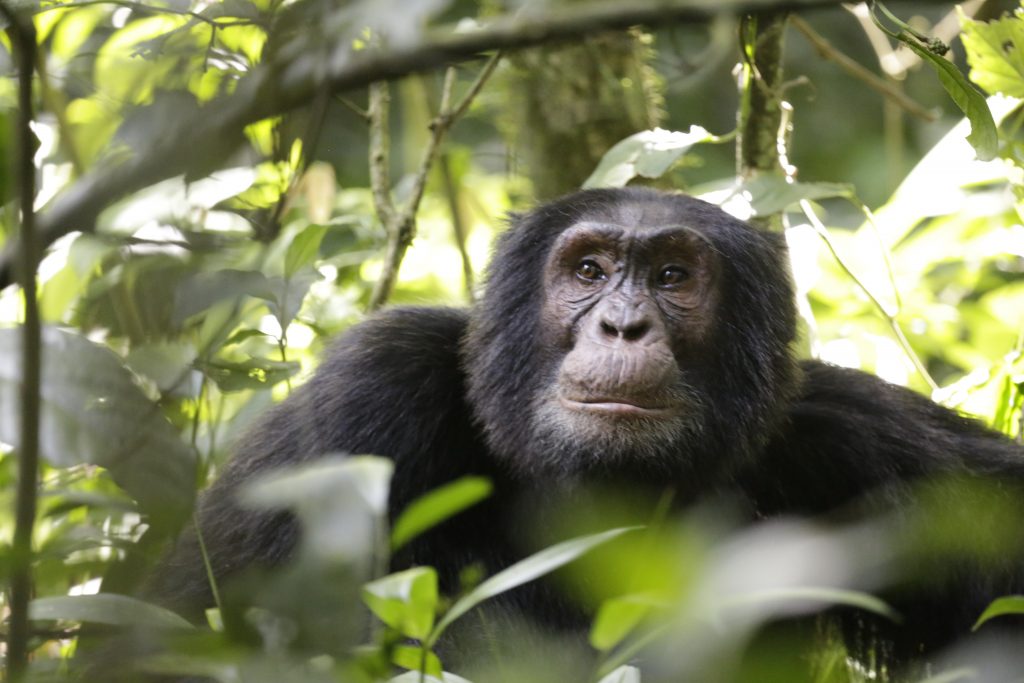 Chimpanzee trekking is also another activity of the best things to do in Uganda. Only habituated chimpanzees can be trekked, but those interested in the full day habituation process on man's cousins, the chimpanzees is also available. The best national park for chimpanzee trekking is in Kibale National park in western Uganda. The park is the world's primate capital due to a big number of primate species. The park is home to thirteen primate species. Chimpanzee trekking takes place in the morning and in the afternoon. Like gorilla permits, chimpanzee trekking permits must be booked in advance too.
The other places for chimpanzee trekking in Uganda are Budongo forest in the Northern part of Uganda, in Murchison Falls National park, then Kyambura gorge in Queen Elizabeth National park and at Kalizu Forest.
If you are interested in staying more time with the chimpanzees instead of one hour, choose to go for chimpanzee habituation.
Safari Game drives- 4 of the best things to do in Uganda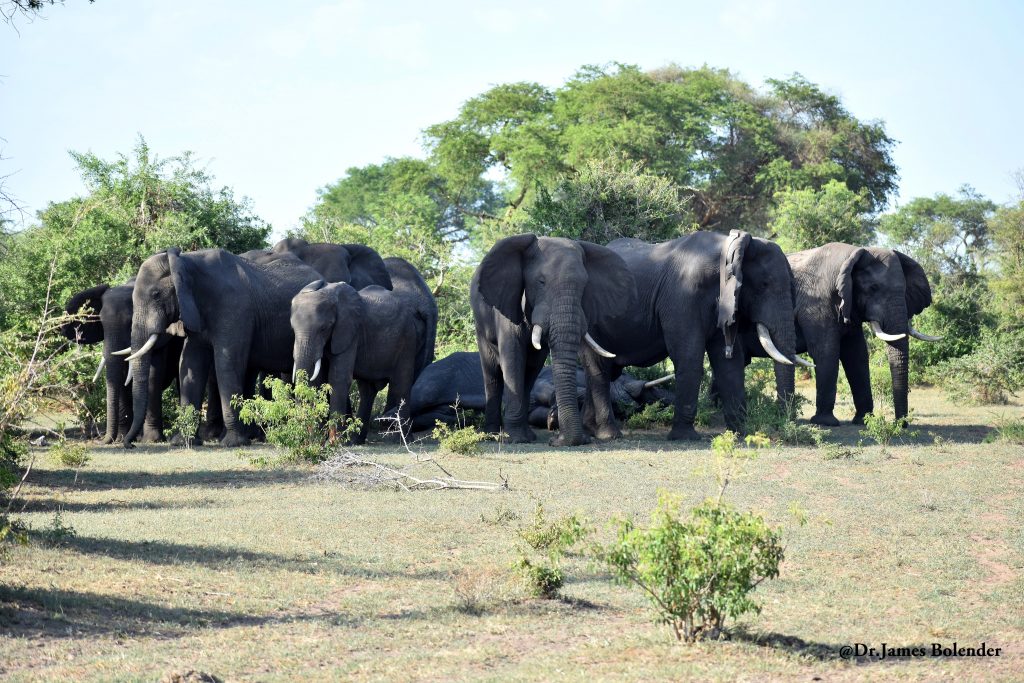 Safari game drives would not miss on the best things to do in Uganda. These game drives take place in safari vehicles, spotting the African/Ugandan game in the different national parks. Safari game drives offer an opportunity to spot big five safari animals of Uganda (Elephant, African Cape buffalo, lion, leopard, but the rhino is seen at Ziwa rhino sanctuary on foot.) Other animals seen on game drives are hyena, wart hogs, giant forest hog, cheetah, giraffe and different types of antelopes.
Boat safaris- 5 of the best things to do in Uganda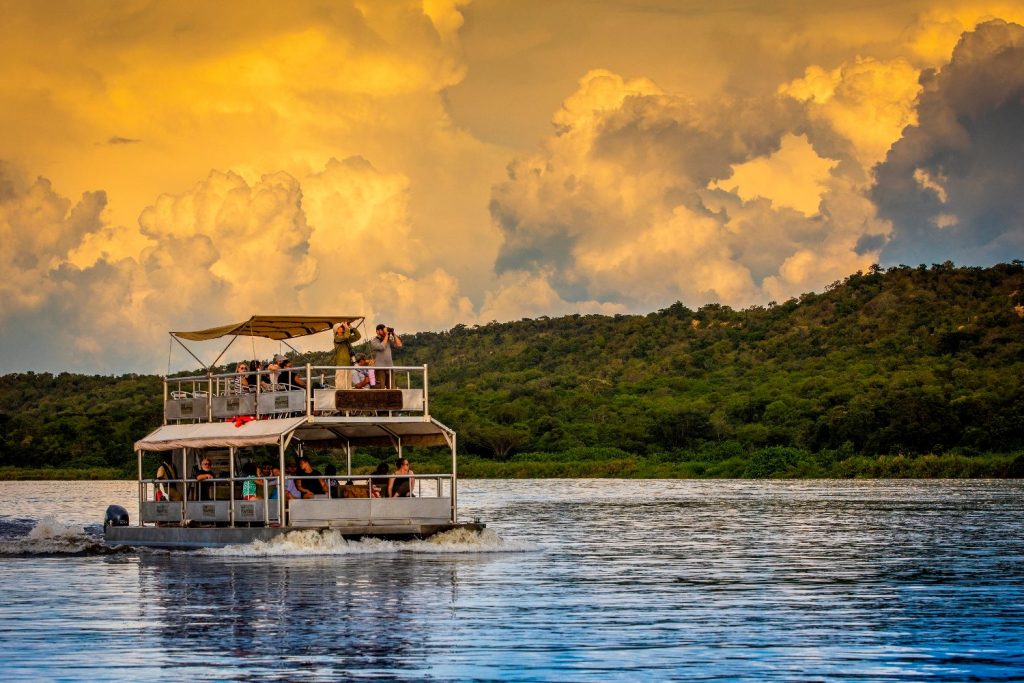 Uganda is one of the best places in Africa for boat safaris. The most popular boat safaris are the Kazinga boat safari in Queen Elizabeth National park, boat safari at the bottom of the falls at Murchison Falls National park, and a boat safari at Lake Mburo National park. The Kazinga channel boat safari is the highlight of safari activities in Queen Elizabeth National park.
On boat safaris, there is a lot to see that include different bird species, elephants, giraffes, buffalo, hippo, Nile crocodiles, and antelopes, among others.
Boat safaris run on schedules, and the earliest begins at 11.00am, the last one goes at 4pm.
Other boat trips take place on Lake Victoria and River Nile
White water rafting- 6 of the best things to do in Uganda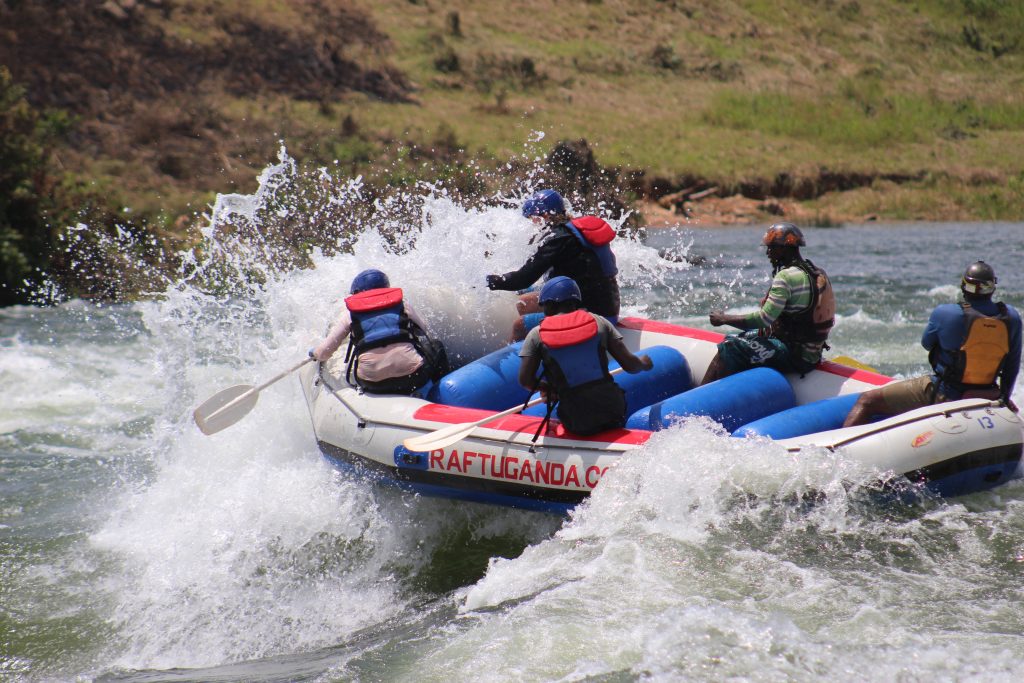 White Water rafting in Uganda takes place in Jinja Town, which is also referred to as the Adventure capital of East Africa. White water rafting starts in the morning and has been one of the highlights for many travellers on a Uganda safari. Expect Grade IV and V rapids, with plenty of thrills and spills. It is ideal for some age groups of children and one does not need swimming experience.
Bird watching- 7 of the best things to do in Uganda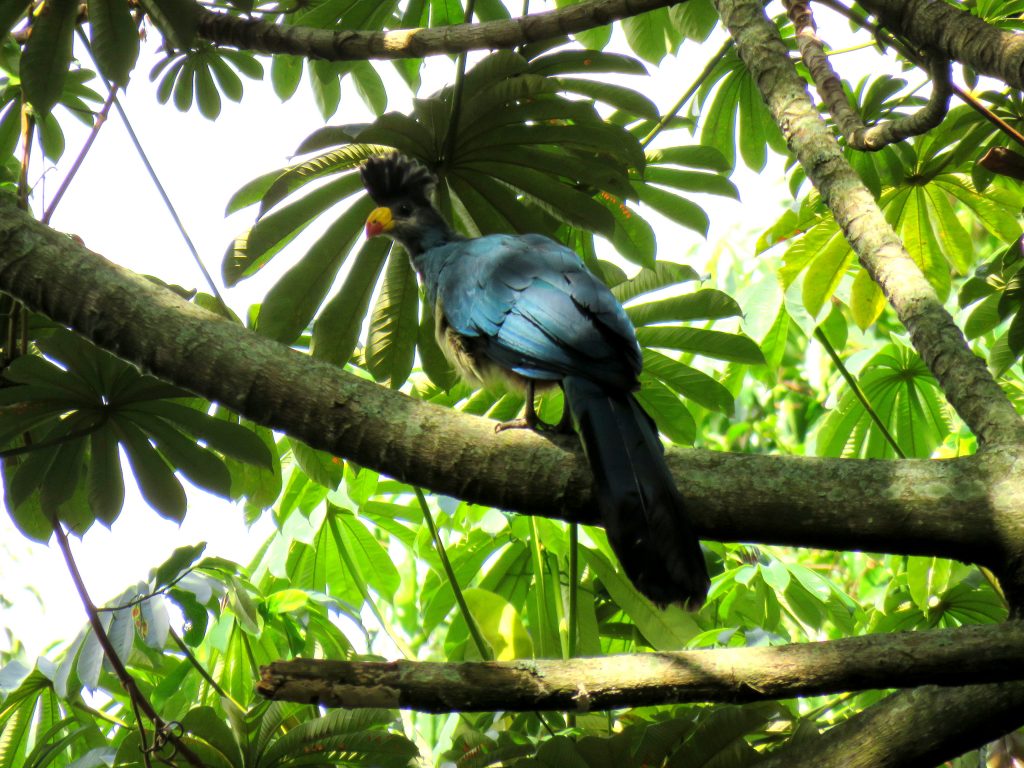 Travellers on a Uganda safari can also go for bird watching. Uganda is one of the bird watching destinations in Africa with 50% of the continents bird species concentration and 11% of birds in the world. The country has 1,057 bird species including some endemic bird species.
You can go bird watching around Lakes and Rivers, Marshes and Swamps like Mabamba swamp, dense forests and Open Savannah, Mountains and deep valleys in search of the beautiful birds in their respective range of categories.
Golden monkey trekking- 8 of the best things to do in Uganda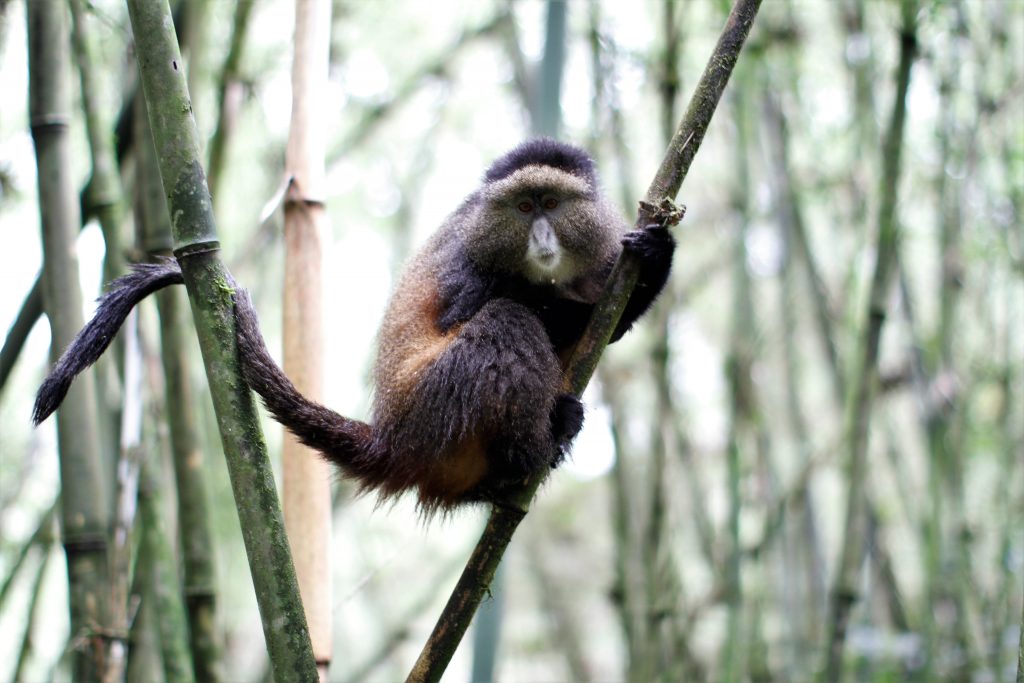 Another of the top things to do in Uganda is Golden monkey trekking that only takes place in Mgahinga Gorilla National park. Golden monkeys are beautiful and highly endangered and seeing them in their natural habitat is amazing. This experience can be combined with gorilla trekking, bird watching, Batwa trail experience, hiking a volcano, etc
Hiking Rwenzori Mountains- 9 of the best things to do in Uganda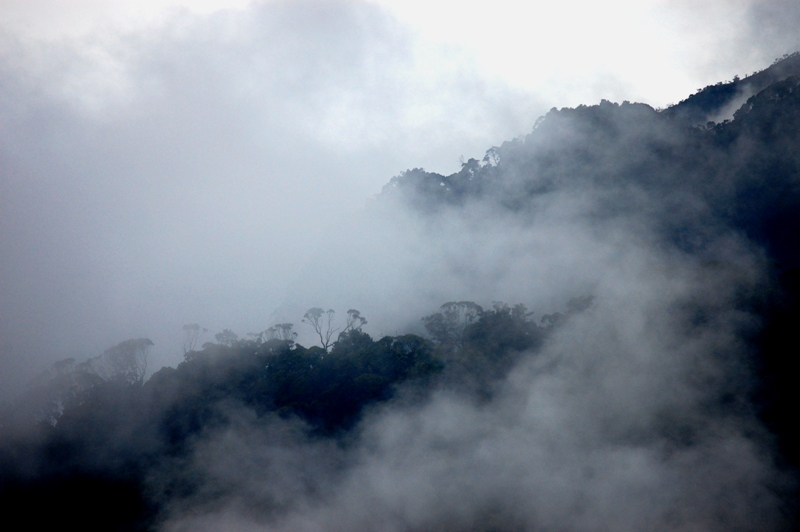 Rwenzori Mountains under Rwenzori mountain National park is one of the three UNESCO world heritage sites in Uganda. The highest peak is at about 5000 meters above sea level characterised by snow. It is the highest point of Uganda, and hiking this beautiful mountains cannot be equated to another. There are different hiking packages available depending the number of days and interests (Day one 12 days hiking days). The park or mountain has high glaciers, nine lakes, and the bearded lichen hanging from giant heathers with a backdrop of rocky cliffs, crags and snow-capped peaks. The wide variety of flora and fauna with several biospheres as you ascend through different vegetation zones creates the ultimate experience for trekking.
9 day Rwenzori Margherita Peak Trek
Walking safaris- 10 of the best things to do in Uganda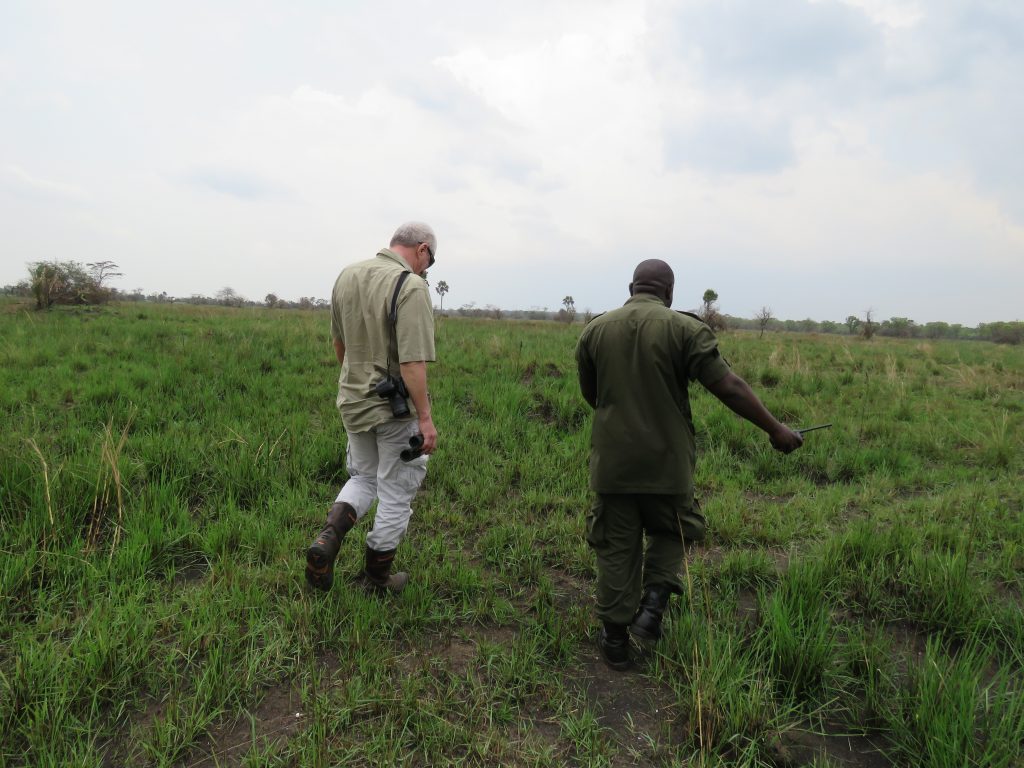 In Uganda, walking safaris can only take place in Lake Mburo National park and Kidepo Valley National park. Walking safaris are guided and are a unique way to explore the national parks on foot, spotting different animals that include zebra, antelopes, buffalo and different birds. You can combine a walking safari with a gorilla trek and or with a boat safari depending on the national park.
Cultural safaris- 11 of the best things to do in Uganda

Uganda is a culturally diverse country with about 54 unique cultures. A cultural safari will take you to some of the cultures in the country, to learn about them and get to know how people live or lived. The cultures can be explored on some of our cultural safaris
Behind the scenes at Uganda Wildlife Authority- 12 of the best things to do in Uganda

The behind the scenes experience is a unique activity at Uganda Wildlife Education centre. The experience takes about 3 hours, taking you up close and personal with different animals that have been rescued and brought to the centre. Get to feed giraffes, rhinos, chimpanzees, lions, elephants and pet a shoebill stork. All proceeds help take care of the animals
You may also read more about the best time to visit Uganda for a safari
Rhino tracking on Foot- 13 of the best things to do in Uganda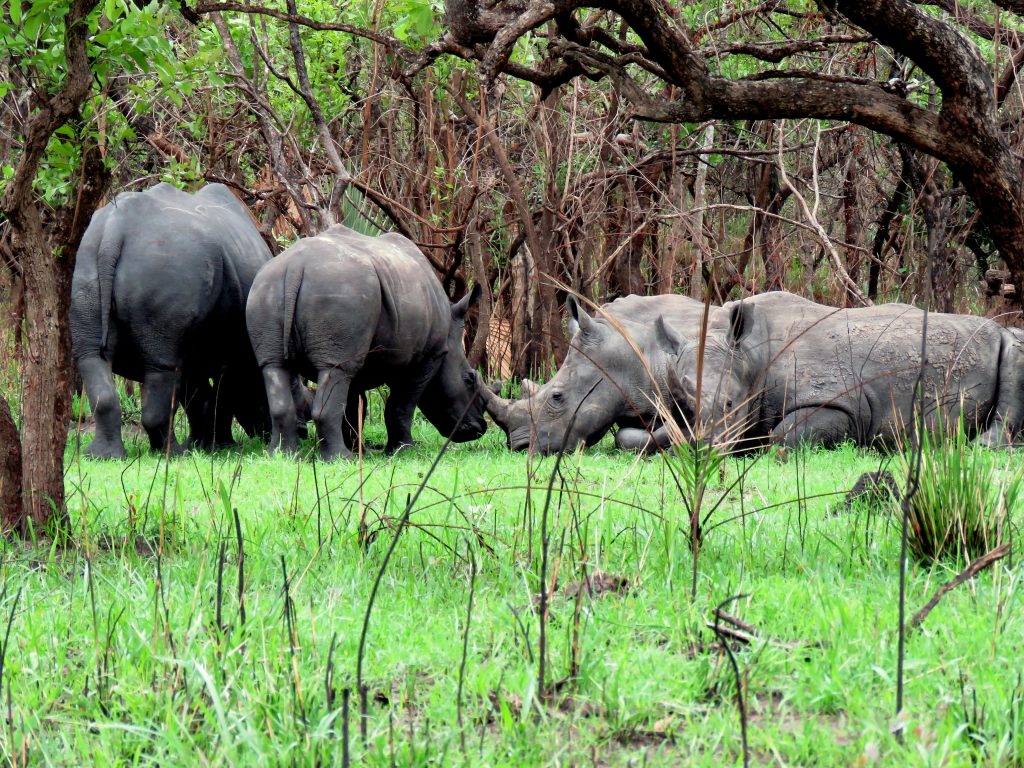 In Uganda, rhinos can be seen during rhino tracking which is guided by armed rangers from Ziwa rhino sanctuary. Rhinos got extinct by poaching and the sanctuary is trying to breed and get them back to the national parks where they used to live freely. It is so amazing seeing these giant creatures grazing with their babies. Rhinos are actually one of the big five safari animals of Africa.
Get up close with white rhinos at Ziwa Rhino sanctuary on your safari to Murchison Falls National park
If you are interested in any of the above experiences or more, inquire now for a customized inquiry
Getting Around Uganda
All the national parks and tourist activities are easily accessed by road transport and by air transport. Aerolink Uganda has scheduled and charter flights to different parts of the country.
Weather
Uganda has a tropical weather and is crossed by the Uganda. The country only has two seasons, the dry and wet seasons. The dry season months are July-Oct and December to February and are the preferred months for safaris. The wet months are March to May and November. The country is very green around this time and animals do not move far for food. So
Suggested safari itineraries to Uganda