Visit Mabamba Wetland swamp- Home to the Shoebill Stork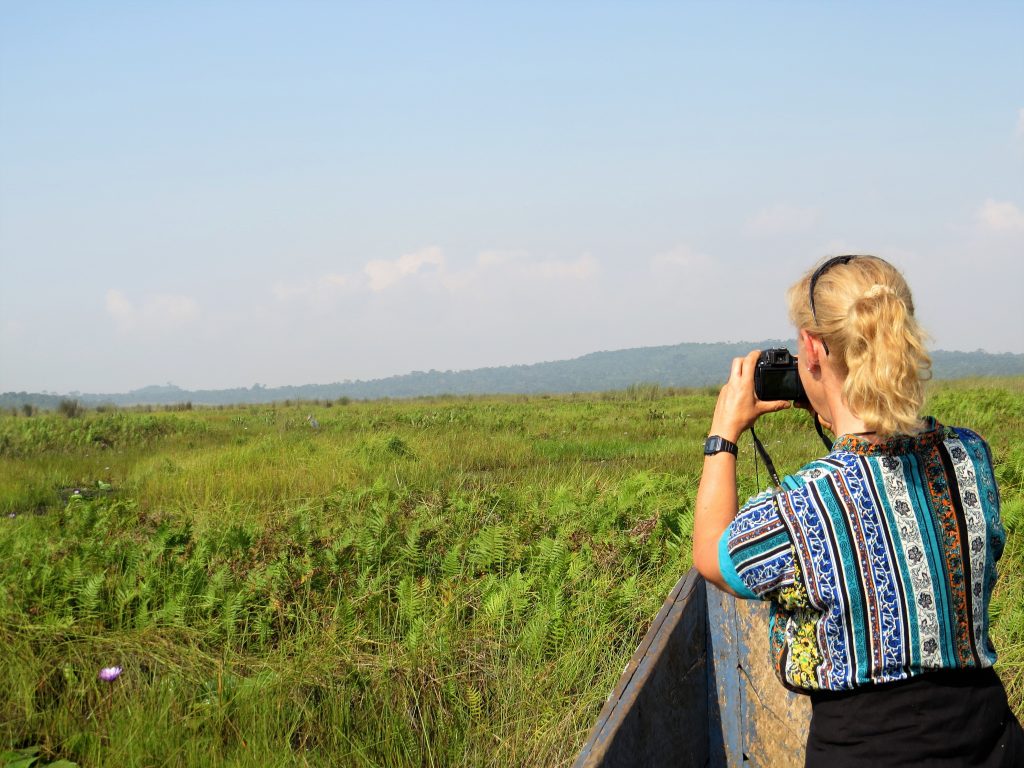 Mabamba wetland swamp is 50km from Kampala, is 1130 meters above sea level with a record of 260 bird species that include one of the top 10 highly demanded shoe-bill stork that should not be missed on the check list when one is on a Uganda birding safari.
Mabamba wetland swamp has a wide spread of marsh, that extends through a long a narrow bay, with papyrus plants as one approaches the main body of Lake Victoria, in Mpigi district.
Mabamba swamp has grown popular as one of the best birding sites in Uganda.
It should be noted that apart from Murchison Falls National Park, this bird watching site is the only place and site so far rated as the best in the whole world where the endangered and shy shoe-bill stork can be seen any time of the day, any time of the year.
 How Mabamba wetland swamp got its name
Mabamba wetland swamp is named after lungfish. Lung fish in the local language is called Mamba and because there is a lot of lung fish in the swamp, they named it 'A home of lungfish' (Mabamba)
 International importance
Mabamba wetland bay is an Important Bird Area (IBA). It is known as an unprotected area with some of the bird species that are globally threatened. Four globally threatened species that call Mabamba swamp home are Pallid Harrier, Papyrus Gonolek, White-winged Warbler and the Blue Swallow.
 Climate
The climate is similar to that around the northern shores of Lake Victoria. Annually, the swamp receives 1500mm of rain with 17 degrees Celsius at minimum and 26 degrees Celsius maximum.
 Bird species at Mabamba wetland swamp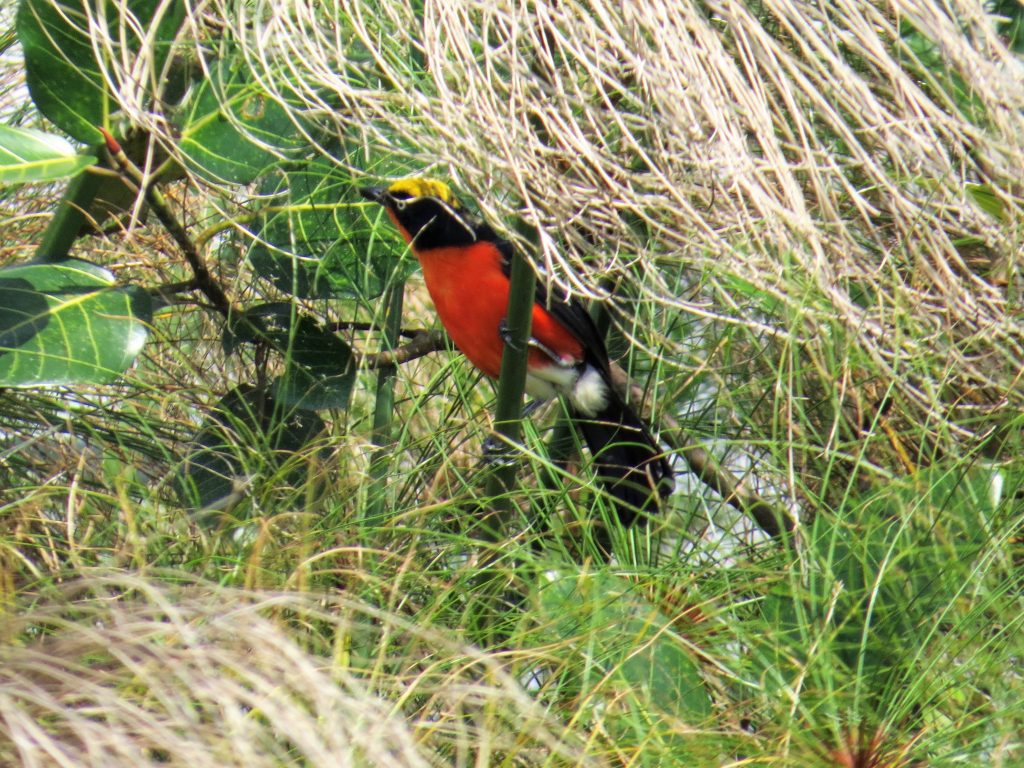 Some migrant bird species have been recorded at Mabamba swamp in recent years.
One of them is the Blue Swallow- over 100 blue swallows are recorded here every year.
Other bird species recorded here are migrants that include flocks of Gull-billed Terns, White-winged Black Terns and Whiskered Terns. The  resident birds are Grey-headed Gulls, Goliath Herons, Spur-winged and Pygmy Geese, Malachite kingfisher, Papyrus Canary, Northern Brown-throated weaver, Carruther's Cisticola, yellow billed ducks, white faced whistling ducks and a number of other birds. Five Lake Bio-me species have also been recorded here. One notable bird though is the shoebill stork, a strange looking bird which feeds majorly on lung fish, a type of fish that is also loved by the local people, frogs among others. Shoe-bills are solitary birds but some times are seen in pairs, or in threes around Nakowogo which is about 2km north East of the bay.. After bird watching in the marshy areas of the swamp, one can choose to proceed to the woodland and Savannah trail up to the sand mining quarry to look out for more bird species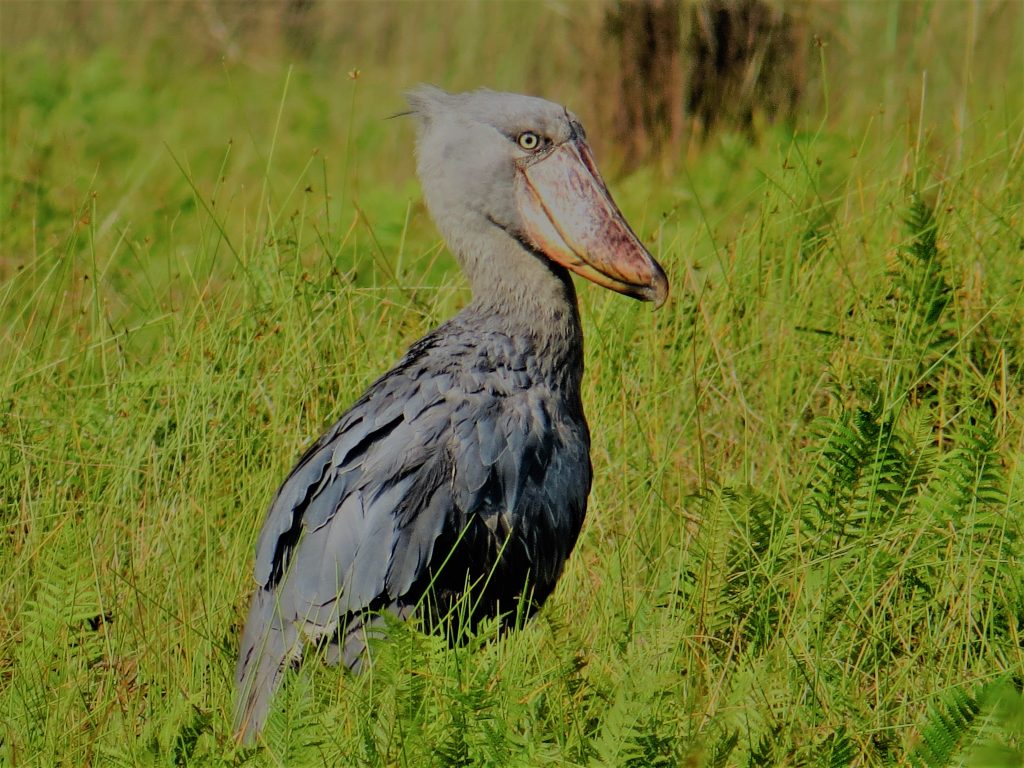 On your way to Mabamba swamp, one can be overwhelmed by countless birds seen. There are different birding spots a long the way with different types of habitats.
1 Day itinerary to Mabamba wetland swamp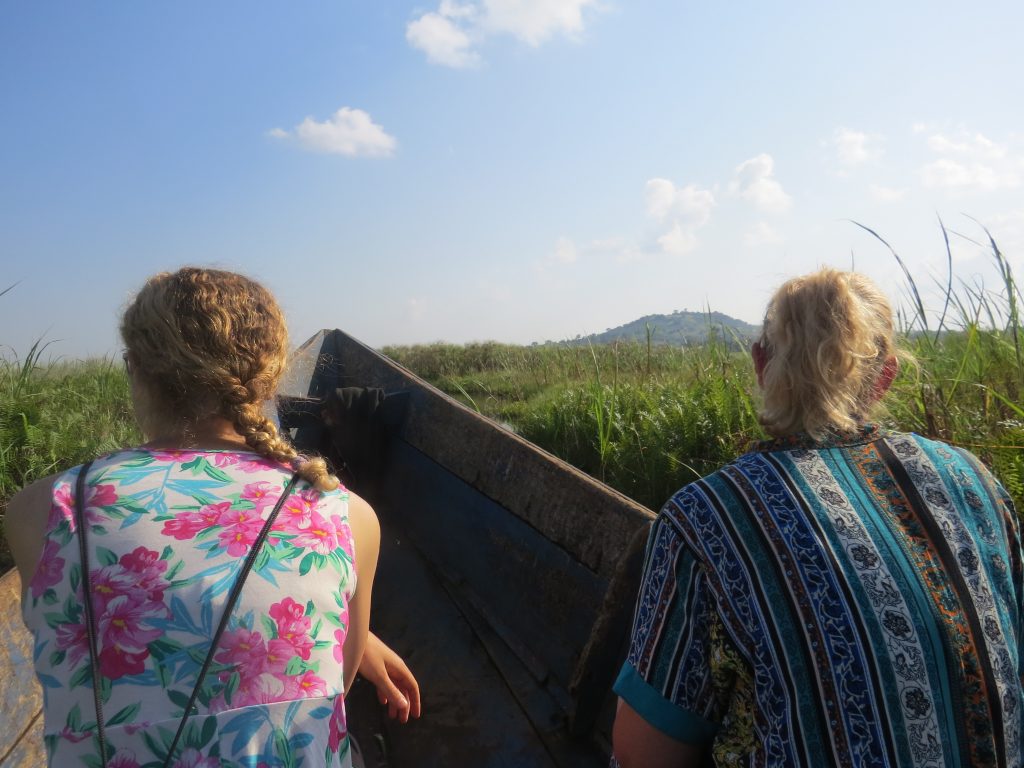 Get up early, your guide pick you from your hotel or place of your convenience and transfer you to Mabamba wetland swamp for look for the shoe-bill stork and other birds around and in the swamp.
You will bird en route.
Finally you will get to the shores of the swamp where you will be welcomed by one of the site guides who will take you in a motorized canoe boat, as you sail through the marshy swamp, looking out for the shoe-bill stork and other birds inhabited in the swamp. Other birds include yellow billed duck, malachite kingfisher among others.
Suggested itinerary that includes a day at Mabamba wetland bay swamp
19 Day exclusive photography birding tour