Kazinga Channel in Queen Elizabeth National Park
The Kazinga channel is 32 KM found in Queen Elizabeth National park and connects Lake Edward and Lake George. It is one of the highlights for travellers on Uganda wildlife Safaris and the Kazinga channel boat safari should not be missed by anyone visiting the park.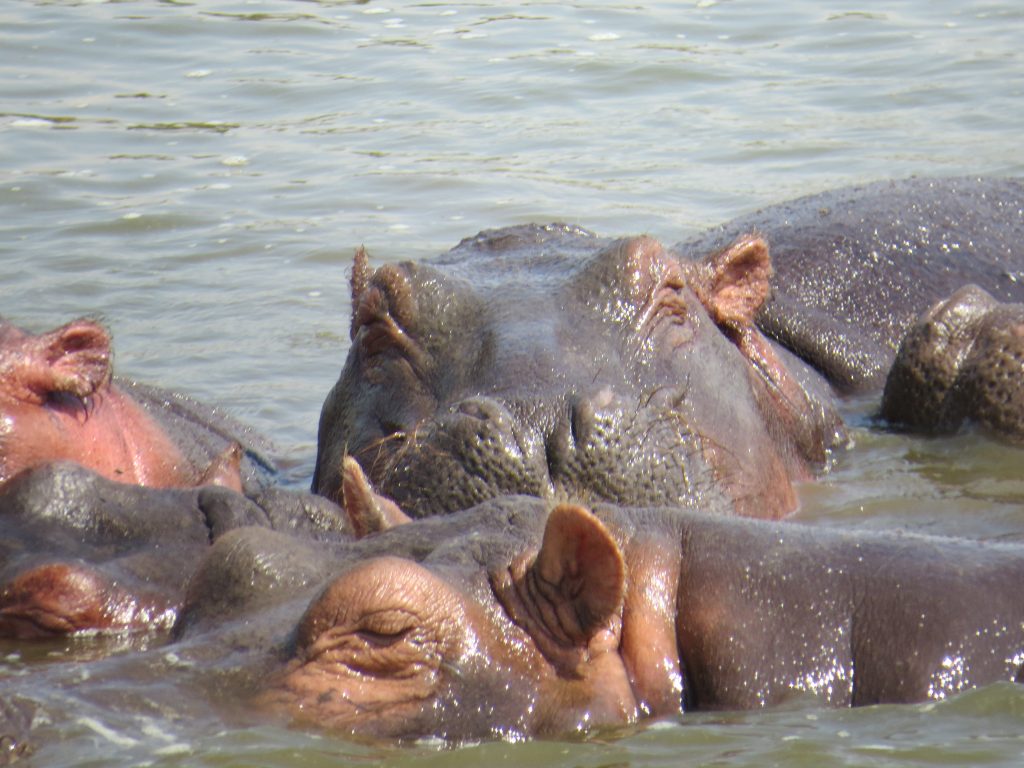 The Kazinga Channel Boat Safari takes place during different times of the day. There is a boat that goes at 11.00am, 2pm, 3pm and the last one goes at 4pm. The Kazinga channel boat safari starts from the Mweya peninsular in the park where Mweya Safari lodge is located, and is operated by the lodge and Uganda Wildlife Authority. All the boat safaris here are guided by knowledgeable guides who give you information about the birds and animals that come here often. Many animals like hippos are residents of the channel
Animals Seen on the Kazinga channel boat safari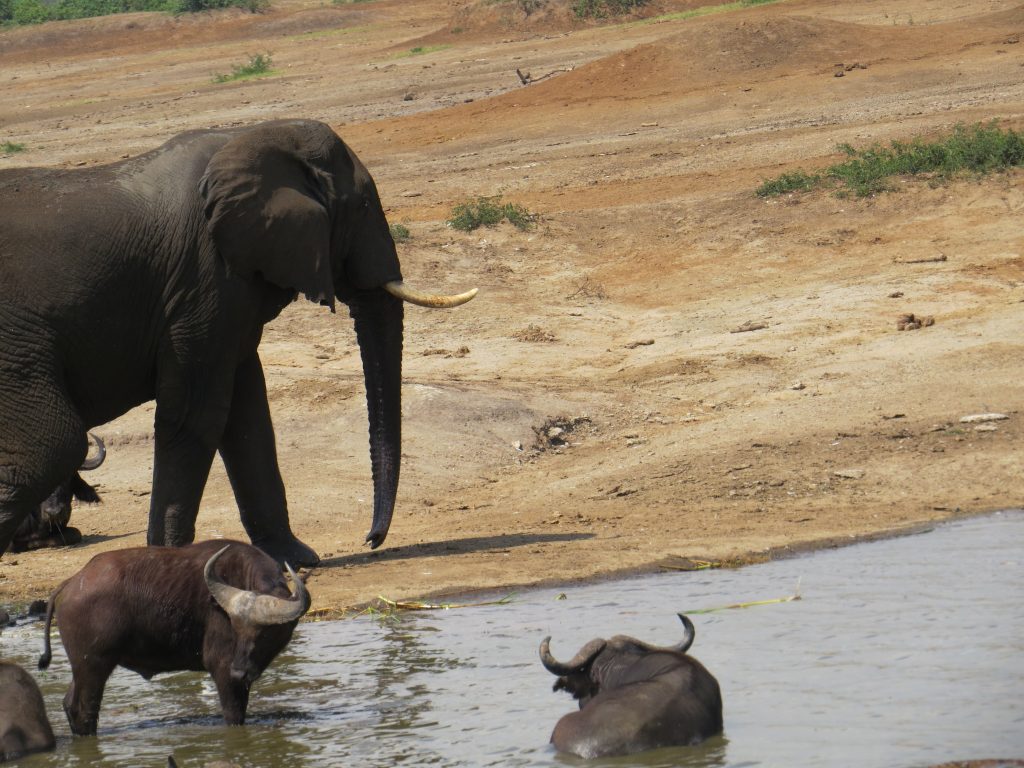 The Kazinga channel attracts so many animals and birds that come for water and food. There are so many hippos (more than you can imagine), elephants, Nile crocodiles, monitor lizards, African cape buffalo, water bucks, and on rare cases hyenas.
Birds seen on the Kazinga channel Boat safari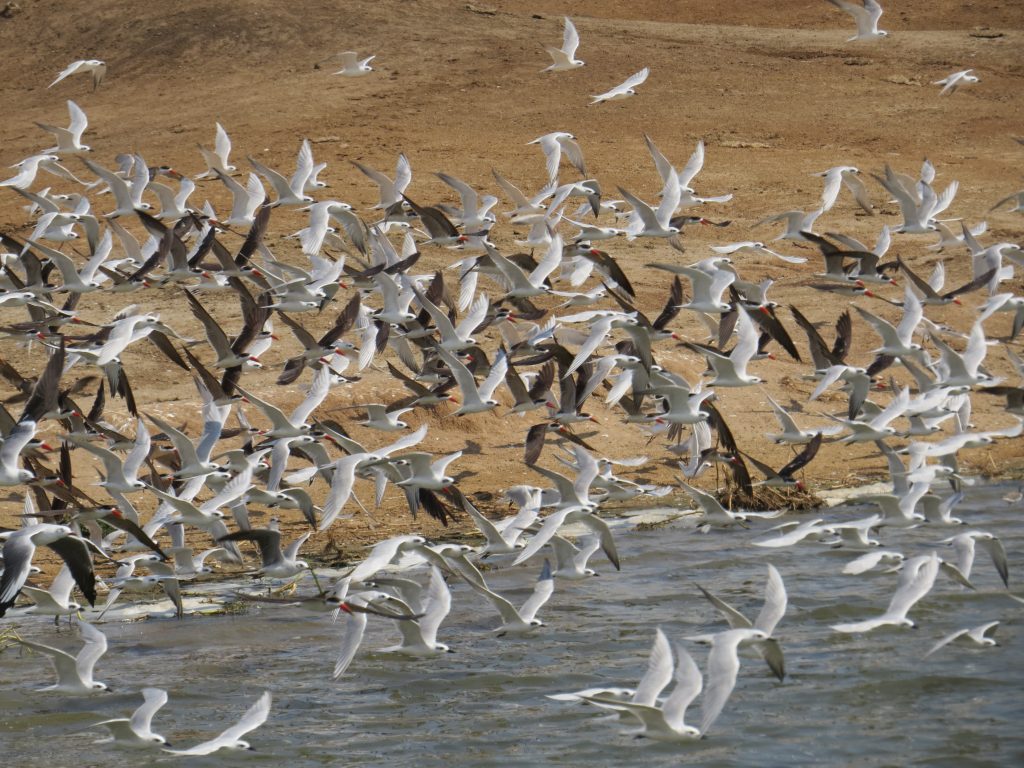 Any traveller interested in bird watching will see so many birds on the Kazinga boat safari, abput 60 bird species in 2.5 hours. A keen birder on a bird watching safari in Uganda should make sure to include a boat safari in Queen Elizabeth National park. Birds include the pied kingfisher, African fish eagle, hammerkop, African spoon bill, yellow billed stork, grey headed kingfisher, sacred ibis, white and pink backed pelicans, falcons, African Jacana, saddle billed stork, marabou stork, cormorants, different types of bee eaters, malachite kingfisher, etc.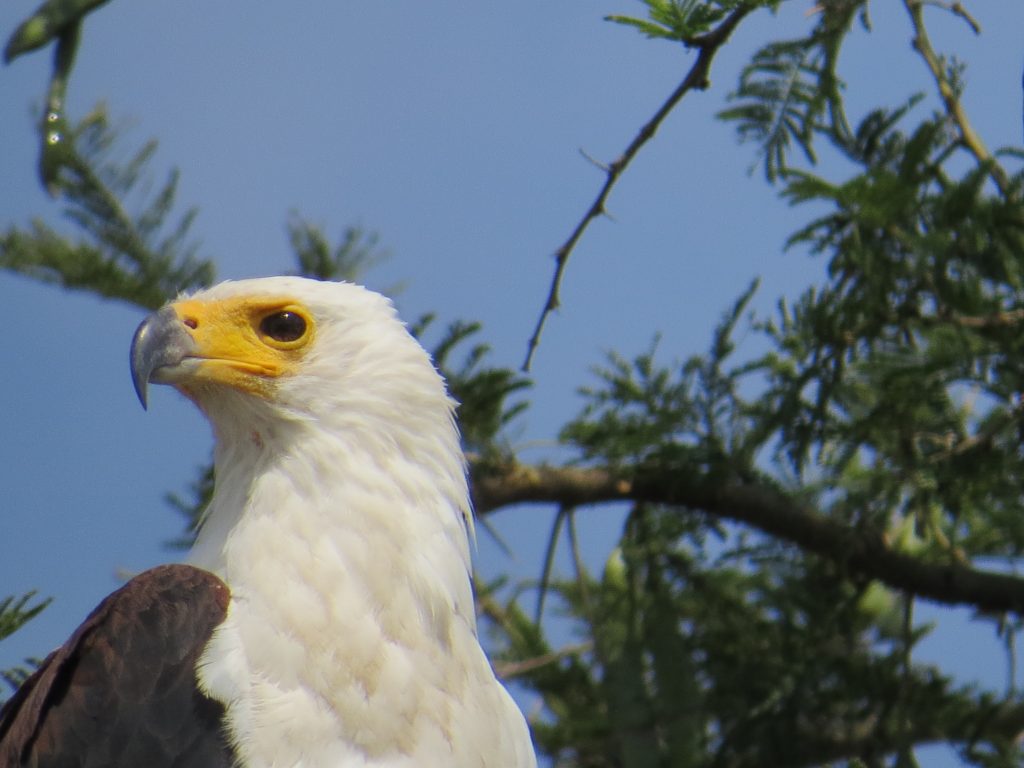 If you are interested in the Kazinga boat safari combined with a game drive safari in Queen Elizabeth National park, Get in touch
Suggested itineraries to Queen Elizabeth National Park