Still wondering about where to go for safari? Come and enjoy a variety of Uganda safaris to different national parks with Gorilla Link Tours, a reputable and fast growing local owned safari company in Uganda. You can find out more on Trip Advisor what our previous clients have said about the safaris and experiences we have created for them. The country is still raw and undiscovered and the people are the friendliest people in the world.  We do organize Uganda safaris for travelers interested in the classic wildlife safaris, Gorilla trekking safaris, chimpanzee trekking safaris, cultural safaris, mountaineering safaris, boat safaris, honey moon safaris, walking safaris, lion tracking, family safaris, and bird watching safaris among others
We at Gorilla Link Tours will organize your Uganda safaris and introduce you to the Pearl of Africa Uganda.
We will customize your Uganda safaris according to your safari needs and budget. Whether you are a high end, luxury, mid-range and budget client, we got you covered. You will enjoy your safari with no worries, we will take care of everything; from airport pick ups and transfers, reserve your accommodation and activities, plus offer you a great lifetime memorable experience.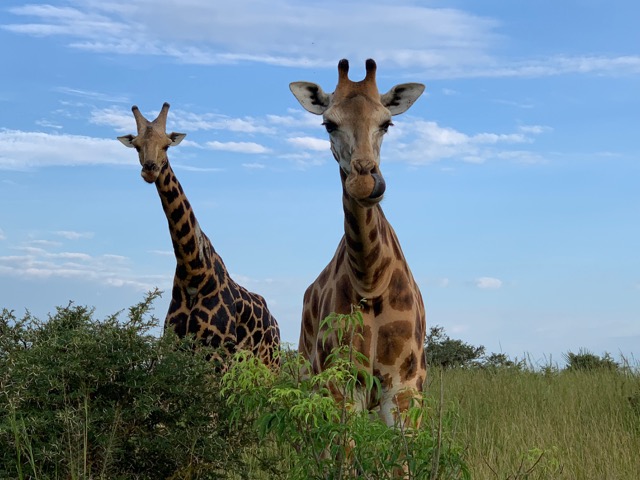 Best places for Uganda safaris
The best places for Uganda safaris obviously include its popular national parks. These are
Murchison Falls National park which is found in the northern part of Kampala. It is the biggest national park in Uganda and has lots to offer. Visitors will go for game drives, a boat safari to the bottom of the falls, a hike to the top of the falls, bird watching and chimpanzee trekking. If a traveler includes rhino trekking at Ziwa Rhino sanctuary, there is a big possibility of seeing the big five animals on a 3 Days wildlife safari to Murchison falls National park.
Kidepo Valley National park. Kidepo Valley National Park is Uganda's wildest and less visited national park. It is located in the North East and is home to cheetah, African Cape buffalo, eland, zebra, elephant, giraffe, and a variety of birds which can be seen on a bird watching safari. You can combine a traditional wildlife safari with a cultural tour to the IK people.
Bwindi Impenetrable National park. Bwindi Impenetrable National park, a World UNESCO Heritage site, 331 sq.KM is located in South Western Uganda bordering Rwanda and Congo. The park is famous for gorilla trekking Uganda safaris and should be included on the bucket list of places to visit. It is home to Mountain gorillas, chimpanzee, forest elephant, duiker, and numerous birds, some that include the Albertine species.
Queen Elizabeth National park previously known as Kazinga National park offers a cocktail of Uganda safaris that include tree climbing lions safaris, game drives in the Kasenyi area, crater lake drives, lion tracking, chimpanzee trekking in Kyambura Gorge, boat safari on the Kazinga channel and bird watching. One needs at least five days to fully explore this popular national park.
Kibale National park– One cannot talk about primates and not talk about Kibale National park. It is located in Western Uganda and forms a wildlife corridor with Queen Elizabeth National park. It is home to 13 primate species that include chimpanzees, man's closest relative since we share 98.8% DNA with them. To see these great apes, come for a chimpanzee trekking safari and or chimpanzee habituation. It is also home to different bird species seen on nature walks in the forest or on special bird watching safaris to the area.
Mgahinga Gorilla National Park. As the name suggests, this is the other park in Uganda apart from Bwindi Impenetrable that is home to Mountain Gorillas. Currently only one gorilla family is habituated for gorilla trekking Uganda safaris but there are other activities. These include of course bird watching, Golden Monkey trekking (Only National park in Uganda with the highly endangered Golden monkeys) A batwa Pgymy cultural trail safari and hikes to the 3 Volcanoes (Gahinga at 3,474m , Muhabura at 4,127m and Sabinyo at 3,669 meters above sea level)
Lake Mburo National Park– Lake Mburo National Park is the smallest savanna park, located in South Western Uganda, The Park is about 5 hours from Kampala and 6 hours from Entebbe. It close to the high way and travellers can visit it at the beginning or at the end of a Uganda safari to other national parks. Even though it is small, it is packed with activities. These are horseback Uganda safaris, walking safaris, boat safaris, cultural safaris and bird watching safaris. It is home to Zebra, Eland, giraffe, buffalo, leopard, bush babies, bush back, water buck, topi, hyenas, hippo, etc. Birds include African fin foot, fish eagle, grey headed king fisher, pied king fisher, bare faced go away bird, long crested eagle, etc.
Rwenzori Mountains National park. Rwenzori Mountains National park also known as the 'Mountains of the Moon' is located in Kasese district and is the highest mountain in Uganda. It is one of the Three World UNESCO sites in Uganda and perfect for a traveller interested in mountaineering or hiking Uganda safaris, this is perfect for you. We organize hiking itineraries to this beautiful mountain. Hikes to the mountain start from Kasese and one needs 9 Days to get to Margherita peak- the highest point at 5,109 meters above sea level. During the hikes, look out for small wildlife, crater lakes, Rwenzori night jar and the Three horned Rwenzori chameleon. Apart from hiking, it is a birder's haven.
Semliki National Park. Semliki National park is highly recommended for keen bird watchers who interested in a bird watching safari. The park has unique birds which can be found out on a guided walk through the forest. It is also home to the red tailed monkey and grey cheeked Mangabey. Take a walk to the amazing male and female Sempaya boiling hot springs and be able to 'cook' your breakfast
Mount Elgon National Park. If interested in short Uganda safaris, then hike Mount Elgon. It is found in the Eastern region of Uganda and the mountain is stands on the Uganda and Kenya border. It takes 4-5 days to hike to Wagai peak- the highest peak. You can conclude your hike with a visit to the Sipi falls of proceed to Pian Upe wildlife Reserve
Pian Upe Wildlife reserve. Pian Upe wildlife reserve is the second largest conservation area after Murchison Falls National Park. This Wildlife reserve is found in the Karamoja sub region of north Eastern Uganda. The reserve is not yet well developed and only a handful of visitors have been here. Animals here are cheetah, zebra, buffalo, and different types of antelopes which include the roan antelope, found only in Pian Upe in the whole of Uganda. There are many birds here and the notable one is the Ostrich. Visitors can go for game drives, community cultural trips and bird watching. Accommodation and meals are very basic but you can choose to stay around the Sipi Falls but still be able to do activities here.
What to see on Uganda safaris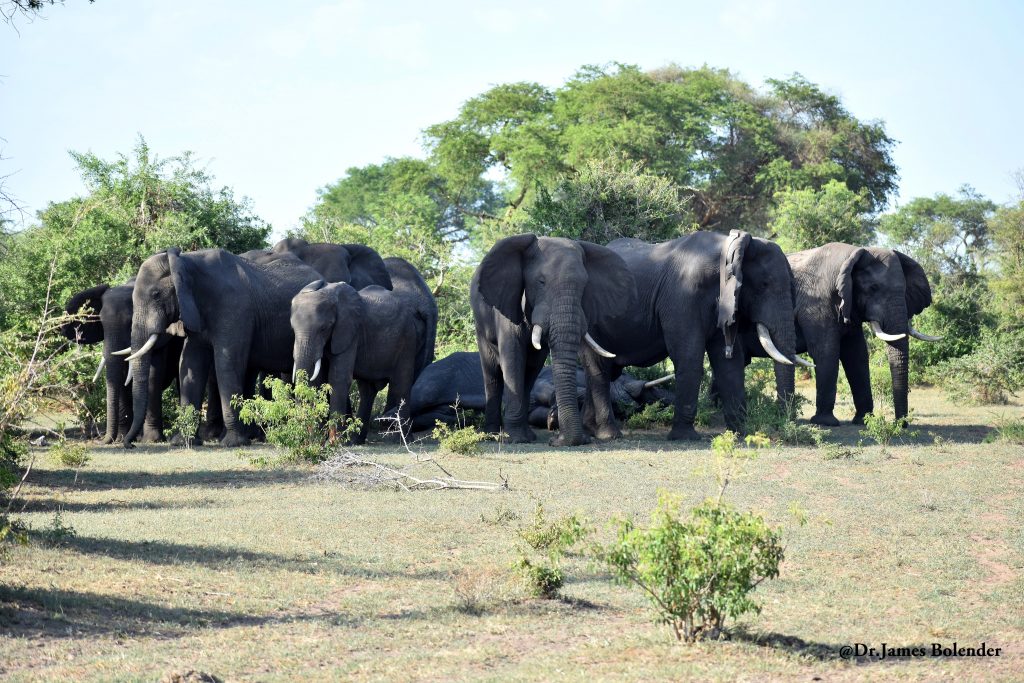 There is a lot to see while on Uganda safaris. The country has a tropical climate is green most of the time especially in West, South Western, central and Eastern parts of the country. The people are very friendly and you will enjoy interacting with them. You will also see mountain gorillas, chimpanzees, rhinos, giraffe, buffalo, hippo, crater lakes, rolling hills, lakes, lion, antelopes, different bird species etc. This will depend on the safari package you will choose or you will want us to customize
Activities on Uganda safaris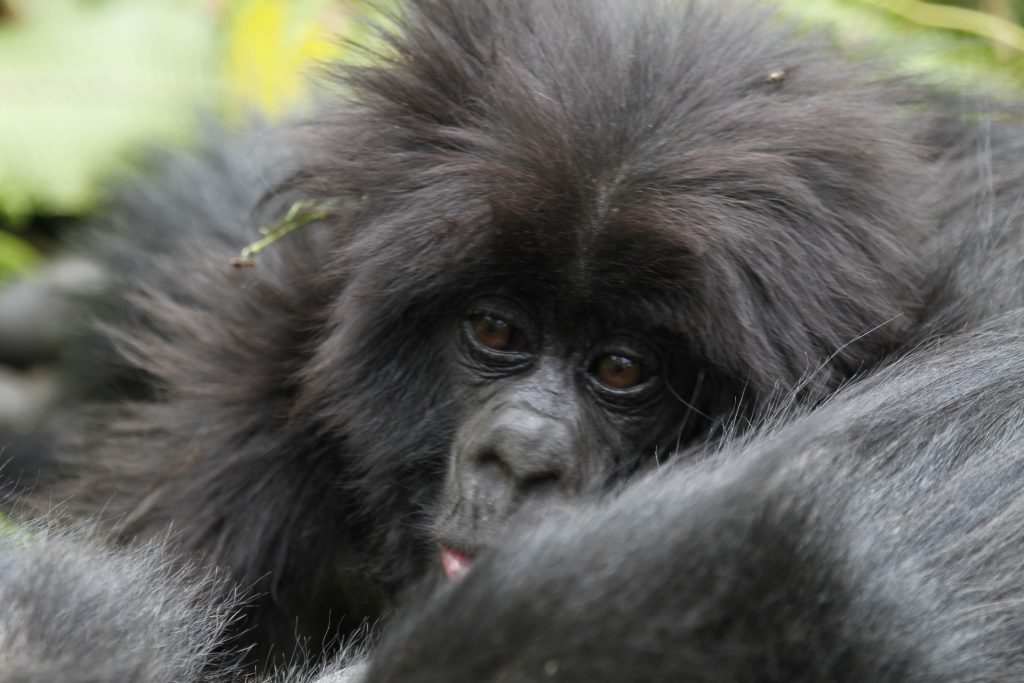 Activities while on Uganda safaris in the difference national parks and other destinations include safari day and night game drives, bird watching, boat safaris, chimpanzee trekking, chimpanzee habituation, gorilla trekking, gorilla habituation, golden monkey trekking, hiking Rwenzori mountains, Hiking Mountain Elgon, hike to the Sipi falls, fishing on Lake Victoria, white water rafting, rhino tracking, Lion tracking, hot air balloon, walking safaris, horse back safaris etc. Find out more detail on Activities in Uganda
Best time to book Uganda safaris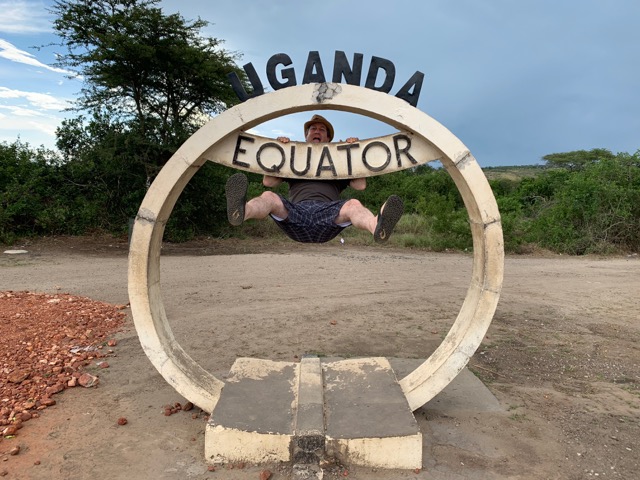 The best time to book Uganda safaris is now. Uganda has a nice weather and can be visited throughout the year. The high season months which are also the dry months are June-Oct and December to February. November, March-May are the low season months but also wet. This should not discourage you because the country is very green around this time and few people are on safari. It should be noted too that during this time, animals are productive and they don't move far for food. The roads are slippery and muddy but we use 4 x 4 WD safari vehicles.
Safari Guides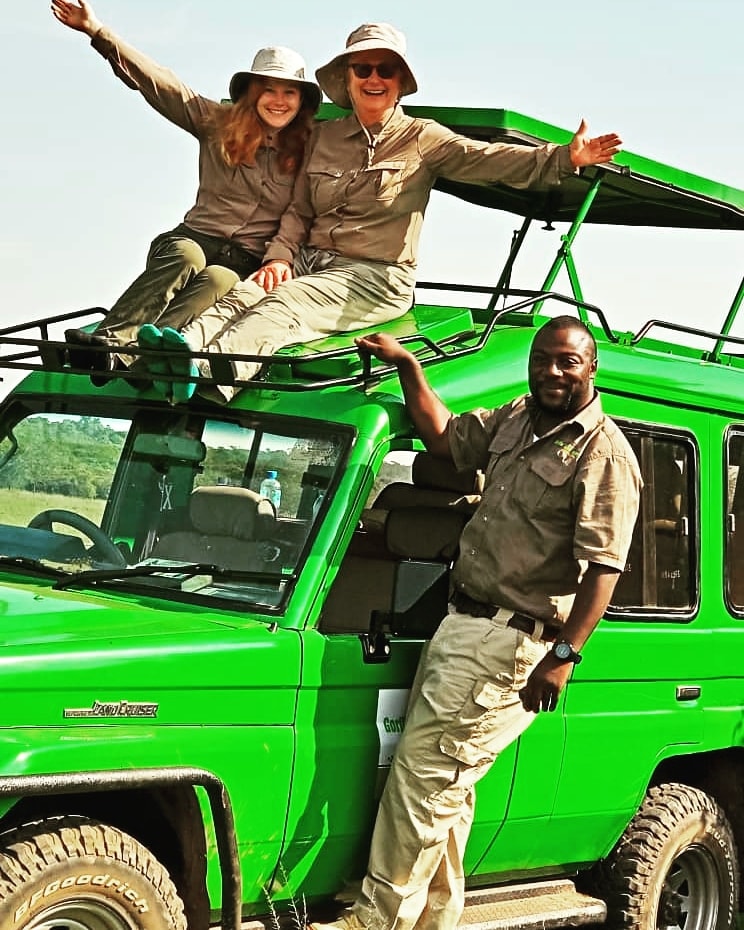 A safari guide can make or break a safari. That is why we are particular with who guides our clients
Our safari guides are very professional, well trained knowledgeable, safe drivers who will take care of you on your safari, enjoy what they do and are always excited to show you our home. We have wildlife safari guides, bird watching guides and cultural guides. We also have both English speaking, Germany speaking and Spanish speaking guides.
Vehicles used for Uganda safaris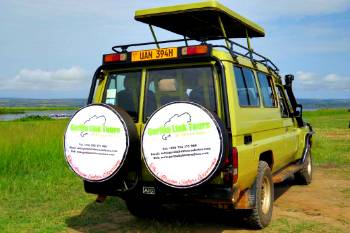 We use 4 x 4 WD safari land cruisers and 4 x 4 WD safari van for Uganda safaris. These are customized for safaris and each passenger has a window seat.
Suggested itineraries for Uganda safaris. If you are interested in any of them, Get in Touch