Bwindi Impenetrable National Park is one of the most popular national parks that travellers on a safari to Uganda visit. It is a World UNESCO Heritage site and a safari to Uganda is not complete without a visit to the impenetrable forest. The park is 331 sq. KM (128 sq. miles) comprised of both mountain and lowland vegetation. The top activities to do in Bwindi Impenetrable national park are many and one needs at least 5 days to explore the park fully.
The top activities to do in Bwindi Impenetrable National park are:
Gorilla Trekking (No.1 of the 10 Top Activities to do in Bwindi Impenetrable National park)



Gorilla trekking is number one of the top activities to do in Bwindi National park. This activity attracted travellers from all corners of the world. Almost every traveller who has visited Uganda or gone on safaris in Uganda has gone gorilla telling. The main requirement to come for gorilla trekking is buying a gorilla permit which allows you in the national park with the guidance of Uganda Wildlife Rangers, guides and trackers. The permit costs $600 for foreign non residents and must be booked early enough since they are highly demanded, but only 8 people can track a gorilla family. Bwindi Impenetrable forest national park has three sectors where one can see the mountain gorillas from. The Southern Sector (Rushaga and Nkuringo) has the most habituated gorilla families, the northern sector (Buhoma) has 3 habituated gorilla families and the Eastern sector (Ruhija) has 3 habituated gorilla families that can be seen during one of our gorilla trekking safaris.
Read more about How to buy a gorilla permit in Uganda
Gorilla Habituation (Only 4 participants) (No.2 of the Top Activities to do in Bwindi Impenetrable National park



Number 2 of the top activities to do in Bwindi Impenetrable national park is gorilla habituation. The gorilla habituation experience only takes place in Rushaga, the Southern Sector of Bwindi Impenetrable Forest National park. It is a once in a life time experience because you get to spend 4 hours with the mountain gorillas from the time you see them. There are 2 gorilla families being habituated so that they can be trekked in future. Once they are fully habituated, they can be trekked without running away or feeling uncomfortable around human presence. During the habituation process, you walk through the forest with researchers, collecting data and learning more about the gorillas. This is perfect for photographers on a safari to Uganda since they spend more time with the gorillas.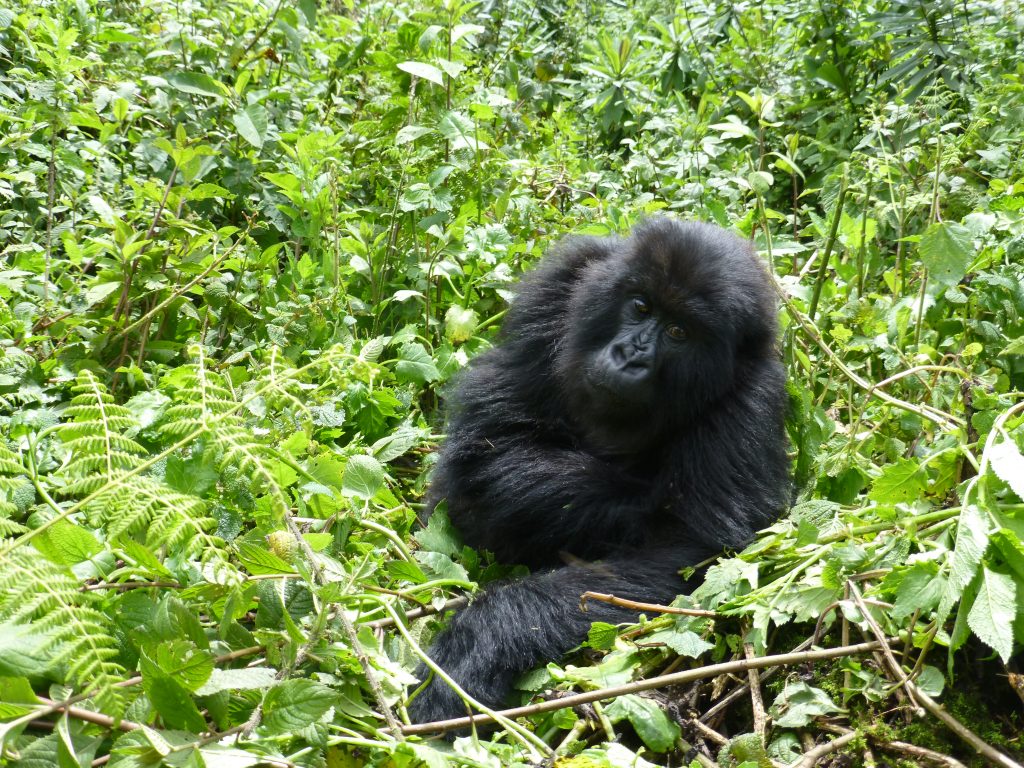 Bird Watching



Bird watching comes at Number 3 of the top activities to do in Bwindi Impenetrable National park. The forest is a birder's haven and anyone on a bird watching safari should not miss an opportunity to go bird watching in the forest. We offer some bird watching safaris which can be customized to include at least 3 days of birding in the forest. The forest is home to about 350 bird species. 23 of these bird species are endemic to the Albertine Rift and 14 are recorded nowhere else in Uganda. Birds here include the African Green Broadbill (only found in Ruhija-the Eastern sector of the forest and in Congo), Mountain Oriol, Great Blue Turaco, Rwenzori night jar, among others.
Batwa Cultural Experience
Number 4 of the top activities to do in Bwindi Impenetrable national park is the Batwa Cultural experience. Batwa are the first people to live in Uganda and used to live in Bwindi Impenetrable forest and other forests before they were evicted from them by the government. During the Batwa cultural experience, the Batwa people will take you on a hike to the forest, guided by Batwa guides. They will share with you how they lived, hunted and used the forest plants as medicine. They will teach you how to make fire traditionally, teach you their songs and traditional dances, teach you hunting skills among others.
Bwindi Forest Walks to the waterfalls.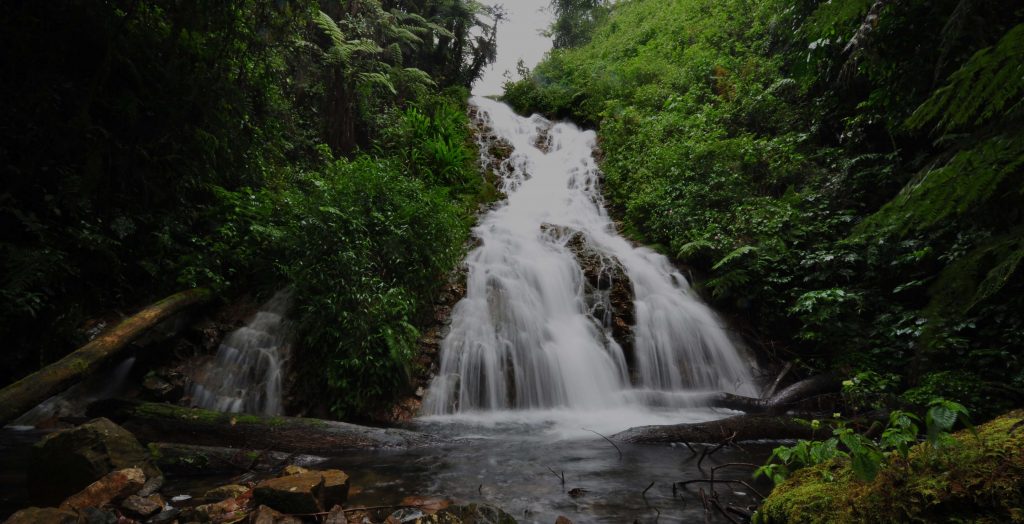 Visitors in Bwindi Impenetrable Forest can go for guided nature walks to the amazing beautiful water falls. The walks are guided by a ranger guide from Uganda Wildlife Authority staring from Buhoma gate. Munyaga river trail will take you to the most beautiful water falls. You will also enjoy forest flora, fauna and wildlife such as monkeys that include the black and while colobus monkey, chimpanzees at close proximity. A best choice is the 3-4 hour hike to the waterfall. Look out for different bird species and the small wildlife that may cross the path without forgetting the colourful butterflies. About 200 butterfly species have been recorded here
If you are staying in the Southern Sector, you will start your waterfall trail from Rushaga gate. Listen to the forest sounds, birds among others
Buhoma Village Community Walks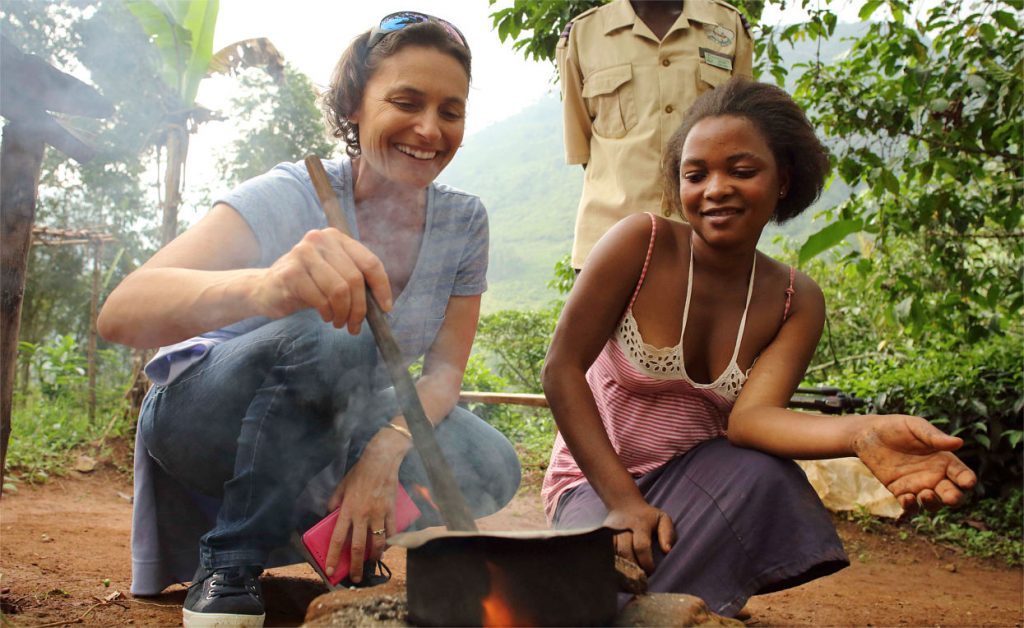 Buhoma village community walks take about 3 hours, going through the village, learning the normal ways and cultures of the people that live in Buhoma, the Nothern sector of Bwindi Impenetrable Forest
This is a walking trail through the villages. You will be guided by a local, taking you to the highlights of the village. These highlights include a visit to a school, hospital, a traditional healer and a traditional wine making process. By doing this walk, you are supporting the community directly.
Buhoma to Nkuringo and vise versa hikes
Travellers visiting Bwindi Impenetrable Forest can take a guided walk from Buhoma to Nkuringo or from Nkuring to Buhoma right through the forest. You will take in the peaceful surroundings of the forests, see many birds and learn so much about the forest. Your driver guide will use the road to transfer your bags to the lodge. The walk may take about 6 hours.
Mountain Biking in Bwindi Impenetrable Forest
Buhoma, the Northern sector of Bwindi Impenetrable provides the best biking experience. This activity is carried out by Ride 4 a Woman, a community support group. They offer mountain bike rentals and guided bikes in and around Bwindi Impenetrable National park.  The guides are well trained and very knowledgeable in birds and culture and all you need to know about Bwindi Impenetrable national park. The bikes take about 3 hours or longer. You can take bike rides into the forest on Ivy River Trail. Kindly note that you must be with a guide.
In the other parts of the park, lodges have biking as an activity. This would have to be booked through the lodge
Professional Photography and filming
There is no charge for personal filming of gorillas and other scenes with personal video, digital or SLR cameras in Uganda, however, travelers who want to do professional photography and filming should let us a head of time as they booking their safari to Bwindi Impenetrable Forest National Park. This is because special procedures are required as well as costs to be incurred for professional photography and filming.
Mutanda Lake Trip. (The 10th of the Top Activities to do in Bwindi Impenetrable National park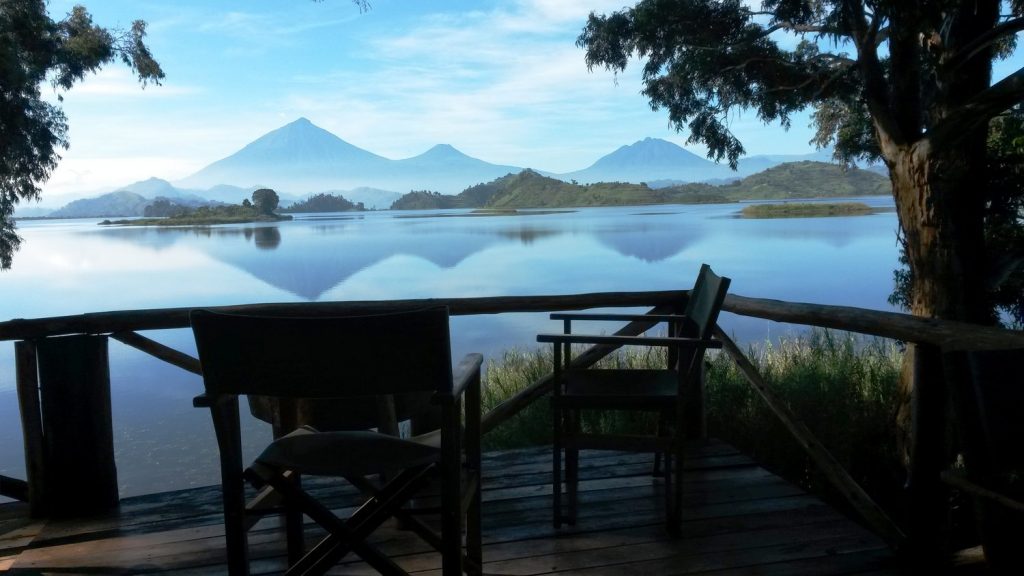 Mutanda Lake is a beautiful lake located in the Southern sector of Bwindi Impenetrable National park. The lake and its many islands can be explored using a dugout canoe boat with knowledge guides. You may just choose to go on a relaxed sunset boar cruise on the boat.
If you are interested in these top activities to do in Bwindi Impenetrable National park while on a safari to Uganda please let us know
Suggested itineraries to Bwindi Impenetrable Forest