3 Days Fly to Bwindi gorilla tracking safari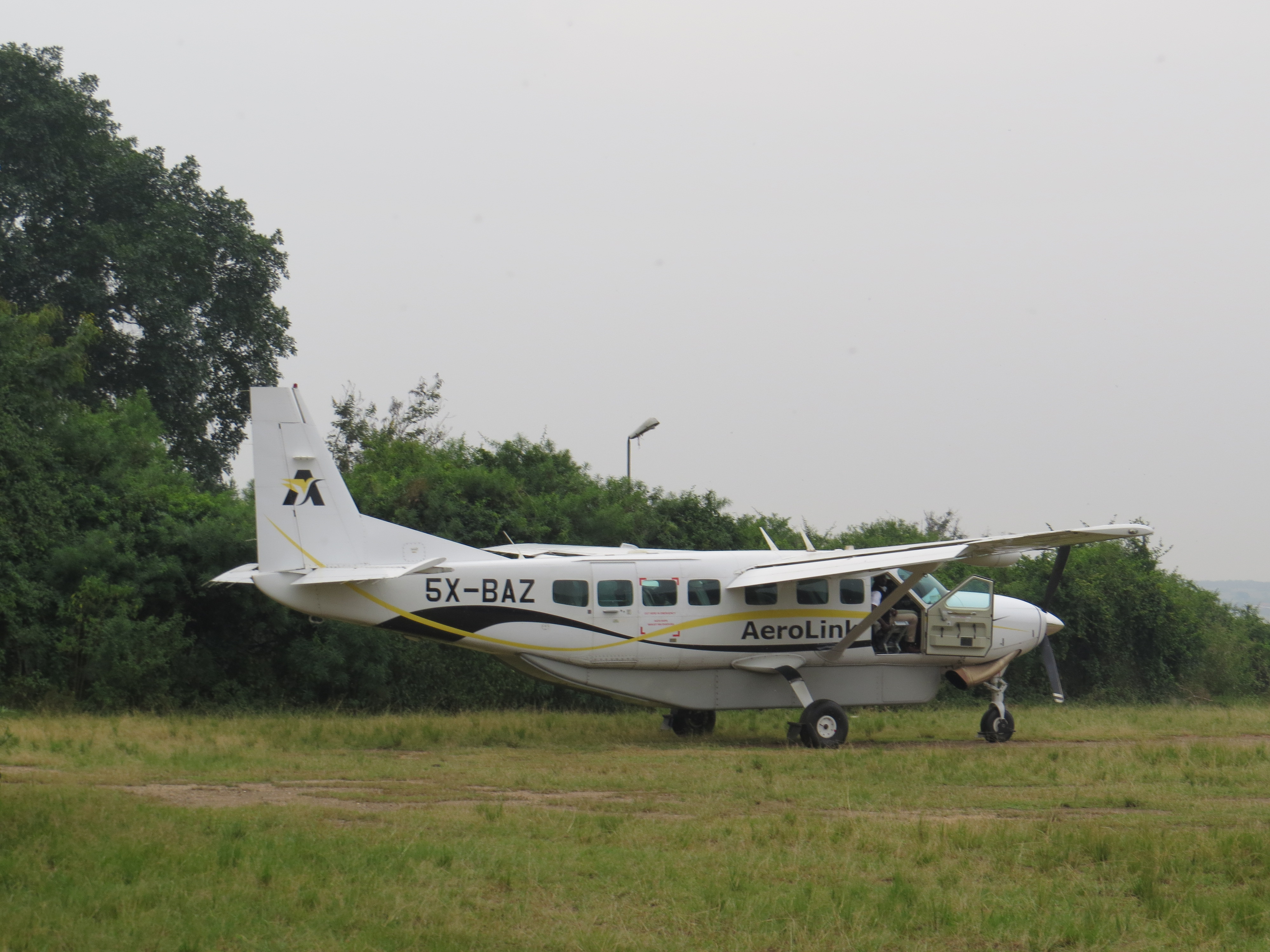 This express 3 Days Fly to Bwindi gorilla tracking safari is for travellers who want to see mountain gorillas but are not willing to spend so many hours on the road. You will save time, get an excellent view from the clouds, and commune with the gorillas. We combine reliable domestic flight service, ground transfers and comfortable accommodation at Mahogany Springs to make this an unforgettable and hustle free experience.
Highlights of the 3 Days Fly to Bwindi gorilla tracking safari
Gorilla tracking
Stunning views
Day 1: Fly to Kihihi – Buhoma
Today, you will travel from Entebbe Airport to Kihihi airstrip. You will be picked by a guide from Mahogany springs. You have to find your own way to Entebbe Airport. Make sure you check in 1 hour before your departure time listed on your flight ticket which we provide.
Departure time from Entebbe: 07.45am
Arrival Time: 9.30am
* Timings may vary depending on aircraft routing.
* Flights are subject to the prevailing weather conditions and strictly morning flights.
In Kihihi someone from the lodge will be waiting for you, holding a signpost with your name. He will transfer you in about 1:45 minutes to the lodge. You'll sleep in one of their nice self-contained safari cottages. From here you will depart tomorrow for the gorilla tracking.
Journey Time: 2:45 hours
Accommodation: Mahogany Springs
Meal Plan: Lunch and Dinner
Mahogany Springs (Semi-luxe)
Mahogany Springs offers privacy and serenity blended with optimal comfort in a spectacular setting. At Mahogany Springs it is the little touches that make the big difference, from the tiny details in the design of the lodge through to the unrivalled service levels provided by the highly trained management team.
All the rooms at Mahogany Springs are suites. These suites are spacious with large double doors and beautiful windows. Each suite has its own private terrace with panoramic views of the surrounding area. All suites have large en suite bathrooms with open terracotta shower. For added comfort and peace of mind all the suites have an advanced mosquito net system that wraps around the entire area of the beds.
Day 2: Gorilla Tracking
Today is the day you will encounter one of Bwindi's endangered mountain gorillas. This is the absolute highlight for most people on tour in Uganda.
Bwindi Impenetrable national park boasts both mountain gorillas and chimpanzees – the only forest in Africa that can make this claim. It also hosts five other species of primates, 113 species of mammals, over 200 species of butterflies and 360 species of birds. The gorillas you track belong to one of nine habituated family groups who can tolerate the presence of humans for a brief period every day.
The time taken to track the gorillas can be as few as 2 hours to as many as 8 hours. Once the gorillas have been located, your group will be allowed a maximum of one hour with them. Coming face-to-face with a mountain gorilla is a truly humbling and emotional experience. This is a fantastic and privileged opportunity to get up close and personal with Uganda's very own 'Gorillas in the Mist'.
Accommodation: Mahogany Springs
Meal plan: All meals
Day 3: Return to Entebbe
Today after early breakfast, you will be transferred to the airstrip, making sure you check in 1 hour before departure time. Your flight back to Entebbe normally takes 2.5 hours, but could take longer when Aerolink has more pick-ups on the way than planned.
Departure Time from Kihihi: 9.45 am
Arrival Time at Entebbe: 11.25 am
Please let us know if you wish us to include one or more nights in Kampala /Entebbe or arrange your transport to and from Entebbe Airport with Gorilla Link Tours
Accommodation for tonight is not inclusive in the program. If you wish to depart tonight from Entebbe Airport, make sure your flight is at 10 pm or later. If you want us to book one (or more) nights in Kampala and/or Entebbe, please let us know.
Accommodation: Not included
Meal plan: Breakfast
Dates
Since this is a private tour, departure can be organised for anytime throughout the year subject to the availability of accommodation and transport.
Discount
When your gorilla tracking is in April, May and November 2017, you will receive USD $150 per person discount on this tour!
Gorilla and chimp permits
It is not possible to 'reserve' gorilla and chimpanzee permits. Therefore we can only buy them after your booking and down-payment and it all depends on availability.
Extension Tours
If you want to extend your tour to one of our other destinations or if you'd like to add a few side trips to the itinerary, please let us know.
Dates:
Since this is a private tour, departure can be organised for anytime throughout the year subject to the availability of accommodation and transport.
Low season Discount:
When your gorilla tracking is in the months of April, May or November (low season) 2017 you receive USD $150 per person discount on this tour.
Accommodation:
The bookings with the lodge mentioned in the program depend on availability. Reservations will only be made after your booking. In case the mentioned hotels are not available during the requested period, we will do our utmost to book a hotel in the same class for you (of course we will only do this after consulting you).
Flights and Transfers
Your transport from Entebbe to Kihihi airstrip and back is by airplane through our partner Aero Link Uganda LTD.
Your transfers are provided by a vehicle from the lodge. This can be either a 4wd Land cruiser or a 4wd mini bus
TOUR COST INCLUDES
Two way Entebbe – Kihihi Domestic flight
Transfer from Kihihi Airstrip to lodge
Transfer from lodge to gorilla tracking area and back
Transfer from lodge to Kihihi Airstrip
Accommodation as listed in the program
All meals at your accommodation
Packed lunch for the gorilla tracking
1 gorilla permit per person (US$600).
Excludes:
International air fares and entry visa to Uganda
A porter during the gorilla tracking (someone who carries your daypack)
Personal (medical/travel) insurance
Government tax and park fees increase
Tips and gratuities to rangers, driver/guide, porter, hotel staff, etc
All expenses of personal nature (e.g. drinks, laundry, optional activities, souvenirs etc.).
Please click here for the Terms and Conditions of Aerolink. 
When you book your trip with Gorilla Link Tours to any of our destinations, Gorilla Link Tours will donate US$ 5 per person to persons with Albinism.