Piane Upe Game Reserve is one of Uganda's best kept secret. This beautiful, raw and less visited game reserve is the second largest conservation area after Murchison Falls National Park. It covers an area of about 2,788km2 to the north of mountain Elgon and is managed by Mountain Elgon Conservation department.  It is located in the North Eastern part of Uganda in Nakapiripiti and can easily be accessed by road from Kampala which takes about 8 ½ hours and about 2 ½ hours from Mbale and 6 hours from Pian Upe to Kidepo Valley national park. The beauty of this game reserve is the stunning landscape sceneries with surrounding mountains and most of the time you will have the whole game reserve to yourself. The southern part of the reserve was gazetted as the Debasien Animal Sanctuary in 1958. In 1964 the area was expanded northward.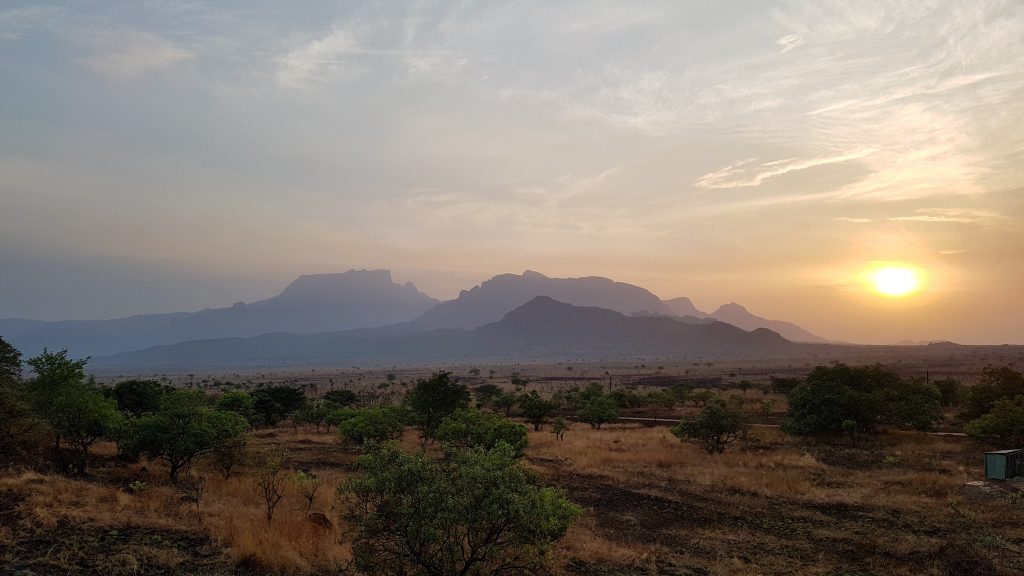 How the wildlife reserve got its name
There are two most popular pastoralist tribes around this reserve. The Pian, being part of a sub group of the Karamoja, and the Upe, being a Kalenjin speaking people more widely known as the Pakot within Kenya and Uganda thus the name Pian Upe
A traveler can extend a visit to Pian Upe from Sipi falls and continue on safari to wilderness Kidepo Valley National park. We can organize a tailor made Uganda and Rwanda safari for you to include this less visited wildlife reserve. Uganda was nick named 'The Pearl of Africa' by Winston Churchill.
Best Time to visit Pian Upe

Most national parks and wildlife reserves in Africa have the best time to visit and Pian Upe is not an exception. The best time to go on a wildlife safari to Pian Upe is as below
January – March: This is the best time to visit Pian Upe. The vegetation is dry, you have clear views and animals gather at the water sources which makes it easy for game viewing
April – October: rainy season, therefore muddy or even impassable roads and game drive tracks. The tracks are not well developed so in the wet season, it can be a bit challenging), lush vegetation, bad hazel views.
November – December: dry season but still lush vegetation that makes it difficult to spot animals, hidden in the grass, treetops etc.
Gorilla Link Tours recommends at least a two days visit to Pian Upe game reserve to fully explore the reserve. Early morning game drives are better since rain showers may show up in the afternoon.
Things to do and see in Pian Upe game reserve
If you are a traveler who wants to avoid crowds, then Pian Upe game reserve on one of our safaris is the perfect for you.
On a guided safari to Pian Upe, expect to see Jackals, hyenas, cheetahs, cape buffalo, Roan antelope(only conservation area in Uganda where you can find this fine looking antelope), dik dik, Uganda kob, water back, aardvark, velvet and patas monkeys and olive baboons and birds like the giant Ostriches.
Although Pain Upe wildlife reserve cannot be rated as high as the other national parks in Uganda like Queen Elizabeth National park and Murchison falls, in terms of density and diversity of wildlife, it is worth visiting when traveling to Uganda. Various types of antelopes especially the roan antelope, baboons, velvet monkey, the strong vocalized patas monkey, zebras, buffalos, dik dik, birds etc. are the easiest to be seen and with a bit of luck, you can also spot the cheetahs.
Gorilla Link Tours lists below the top things you can do in Pian Upe wildlife reserve. You can combine a safari to Pain Upe with a visit to Sipi falls in Eastern Uganda and Kidepo Valley national park (6 hours) in North Eastern Uganda. Contact us for these combination Uganda safaris
The major activities in Pian Upe are;
Guided wildlife safaris- You can go for guided game drives in the plains of the reserve where you expect to see the Roan antelope. This is the only place you can see the roan antelope in Uganda. Other animals you should look out for on this Uganda safari are the cheetahs, the zebras, greater kudu, dik dik, buffalos, black backed and side stripped jackals, eland, and harte beast. You definitely need a 4 x 4 wheel customized safari vehicle for the game drives since most of the tracks are not clear and not yet open. You will create your own game drive tracks too.
Bird watching safaris in Pian Upe
Pian Upe is a birder's paradise. There are a massive number of birds, with about 242 confirmed, and 11 unconfirmed bird species. This makes the reserve 2nd to Queen Elizabeth National park to bird species density. You will see land's largest bird- the ostrich only found here and in Kidepo Valley National park.
Mountain climbing and viewing physical features in Pian Upe
A traveler can go for Mountain climbing to the less challenging hills of the area like Mt. Kadam, but you can also go on one of our mountaineering adventure safaris to Mountain Rwenzori National park, up to Margherita peak, the only place with snow in Uganda.
Guided nature walks in Pian Upe
Guided nature walks are a great way to get up close and person to wilderness at Pian Upe wildlife reserve. For sight seeing, look out for zebras, antelopes, baboons and the many birds in the reserve. The walks are guided by a ranger from Uganda Wildlife Authority.
Cultural community visits
To learn about the culture and ways of the people living around Pian Upe, go for a guided community visit. You will learn about their traditional weddings and marriages, traditional dances that you can take part in, and their raiding activities for cattle.
Visit to Napendio cave
This is an old cave that is close to the hearts of people around the area. During ancient days, the cave was used as a recreational place especially for art. Drawings of baboons and other animals by the first people who stayed here are still visible to-date.
Clothes to bring to a safari to Pian Upe
Light clothing: Pian Upe is very hot. I mean when the wind blows, it is literally hot. We advise that you pack appropriately for your safari for this raw and beautiful game reserve. Bring light safari clothing like shorts and sleeveless tops for the day, and underwear that is most especially in cotton material
Insect repellents: You need a good insect repellent to keep annoying bugs and insects whose bites can get really uncomfortable
Warm clothes: However, at night it gets very chilly so you would need warm clothing. There is always a camp fire at night you can sit around, under the stars
Wide rimmed hat: Bring a wide rimmed hat to protect you from the scotching sun.
Hiking shoes: These come in handy for guided walks and hikes
At Gorilla Link Tours, we always email you a per-departure guide with all the details to help you prepare for your safari and this includes a recommendation of clothes to bring.
Accommodation in Pian Upe wildlife reserve:
Uganda Wildlife bandas– There are two options; one is the self contained safari tents and the other option is the self contained cottages. They are very clean and affordable.
Meals here are basic and the menu includes rice, chicken and spaghetti, rolex, and chapatti. Alternatively, you can take your own food and pay someone at the reserve to prepare your meals.
Camping- For the more adventurous traveler, you can opt for camping. You MUST bring your own tents to hitch; you can camp at the reserve for about 5 US dollars only.
Accommodation near the game reserve
Sipi Falls- On your safari to Pian Upe wildlife reserve, you may stay around Sipi Falls. There are many lodges around the Sipi area and it takes about 1-2 hours drive to the reserve.
Mbale Town- You may also stay in Mbale town and leave early for Pian Upe for about 2 ½ hours.
Gorilla Link Tours will organize a trip to Pian Upe customized to your needs. You can also take a look at some of our ready made itineraries for more safari options. If you are interested in a tour to this wildlife reserve, contact us and our safari specialist will get back to you.
Pian Upe wildlife reserve tariffs courtesy of Uganda wildlife Authority
Park entry per person- 10 US dollars for non foreign residents, 2500 Uganda shillings for East Africans
Guided nature walks per person– 30 dollars per person
Guided game drives- 20 dollars per vehicle
Recommended itineraries to Pian Upe
4 Day Sipi Falls Wildlife safaris to Pian Upe Wildlife Reserve
11 Day North East waterfalls Pian Upe wildlife and Uganda cultural safari