Best Uganda safaris 2022 / /Best Uganda primate safaris /Uganda wildlife safaris / Gorilla Trekking safaris / Best bird watching safaris
The best Uganda safaris to look out for in 2022 are Gorilla trekking, Chimpanzee tracking, boat safaris, wildlife game drives, walking safaris, bird watching safaris, cultural safaris and hiking safaris.
Uganda is a diverse country, an emerging popular destination according to lonely planet and other great travel forums.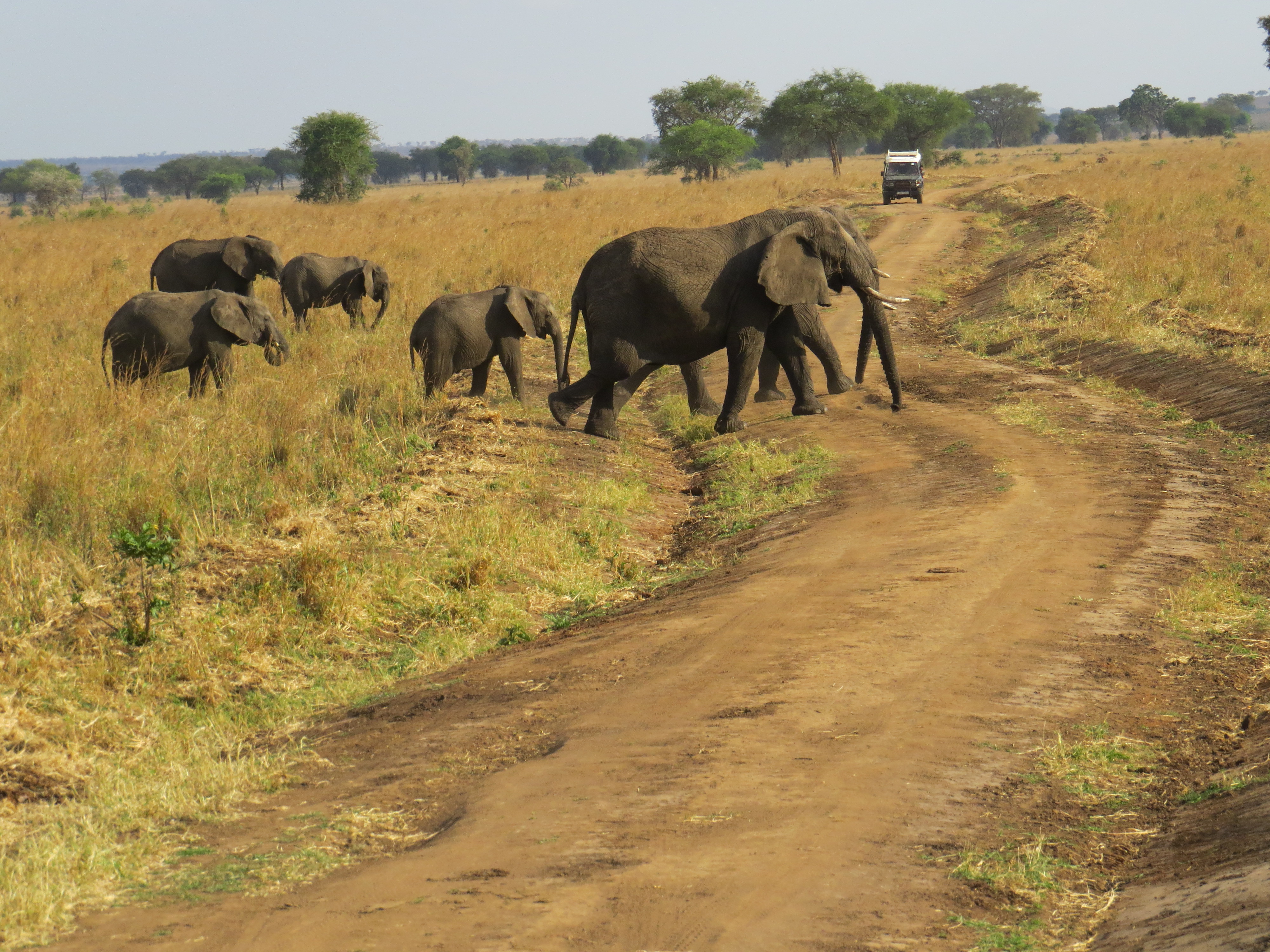 Gorilla Link Tours does organize the best Uganda safaris that take you to different 10 national parks of this beautiful country. There is an itinerary or wildlife safari package for each traveller and these can be customized to suit each traveller's safari style. All these best Uganda safaris are affordable considering luxury, mid-range and budget travellers.
Some of the best national parks that offer the best Uganda safaris include Bwindi Impenetrable National Park popular for gorilla trekking and habituation of mountain gorillas, Murchison Falls National Park which is dissected by the world's longest river, River Nile and home to the big four animals plus the world's most powerful water falls, Kidepo Valley National Park which is one of the less explored national park in Uganda with the world's biggest buffalo herds, Kibale National Park which is a hot spot for chimpanzee trekking and bird watching, Queen Elizabeth National park- the world's most bio diverse national park famous for tree climbing lions, Kazinga channel and bird watching, Lake Mburo National park for walking safaris, boat safari, horseback safaris among others, Semliki National park, Rwenzori Mountain aka mountains of the moon and Mount Elgon National park.
Best Uganda safaris include;
Gorilla Trekking safaris
Gorilla trekking safaris are undoubtedly the main highlight of Uganda safaris. It is actually the main reason why many travelers book their safaris to Uganda. Bwindi Impenetrable National Park is home to mountain gorillas and has the biggest population of wild mountain gorillas in the whole world. Gorilla Trekking is a once in a life time experience that should not be missed while on a Uganda safari. The other national park for gorilla trekking in Uganda is Mgahinga Gorilla National park which has two habituated mountain gorilla families. It is recommended for senior travellers since it is less dense and very small making the gorilla experience great and shorter. After finding the gorillas with the help of ranger guides, you get to spend a whole hour observing these gentle giants and taking photos. The other national parks for gorilla trekking in Africa are Volcanoes National park in Rwanda and Virunga National Park in DR Congo
Chimpanzee Trekking Uganda safaris
Chimpanzee trekking on a Uganda safari is one of the most exciting safari activities in Uganda, offering great unique chimpanzee experiences to travellers. The chimpanzees you will be trekking are in their natural habitats in Kibale National park, Budongo forest, Kyambura gorge in Queen Elizabeth National park and in Kalizu forest. For travelers interested in learning further can take part in the chimpanzee habituation experience. Kibale National park is the most number of primates and chimpanzees
Uganda Wildlife game safaris
Uganda is a hot safari destination with lots of wildlife protected by Uganda Wildlife Authority that any traveller on a Uganda safari should include safari game drives that normally take place in the morning, late evening and in the night for some of the national parks. Uganda was nicknamed the pearl of Africa by Winston Churchill for magnificence, for variety of form and colour, for profusion of brilliant life — bird, insect, reptile, beast — for vast scale — Uganda is truly "the Pearl of Africa."
There are so many Savannah national parks and reserves with lots of wildlife that can be watched throughout the year. Some of these Uganda safari wildlife include giraffes, hippopotamus, different types of antelopes, elephants, lions, leopards, zebras among other animals.
Uganda is a very attractive and exceptional safari destination filled with lots of wildlife. The country is located on the equator along the shores of Lake Victoria's Northern Shore. This country has prolific wildlife which attracts many tourists that come to experience this wonderful gift of nature of the country. You can watch many animals in their habitats, a rewarding experience that can be enjoyed throughout the year.
Boat safaris in Uganda
Boat safaris while on Uganda safaris are a great relaxed way to view wildlife that live in and around water and those that come to drink water on the many rivers and Lakes that adorn most of Uganda's national parks. Apart from enjoying the big wildlife life like the Nile crocodiles, giraffes, hippos, elephants, boat safaris are great for bird watching of the aquatic birds. Some of the best places for boat safaris are Murchison Falls National Park. The boat safari takes place on River Nile up to the amazing views of the waterfalls. Kazinga channel in Queen Elizabeth National park is also great for boat safaris. The boat safari here is one of the highlights of Uganda safaris. There are great photography opportunities for the big population of animals and birds seen a long the Kazinga channel. Lastly, Lake Mburo national park is also excellent for boat safaris. You will watch hippos, crocodiles, monitor lizards, fish eagle, African fin foot etc.
Bird watching Uganda safaris
Bird watching safaris in Uganda are a favourite to bird watching enthusiasts who also combine these with gorilla and chimpanzee trekking. Uganda is home to about 1070 bird species, making it a bird watching paradise. The country is one of the top bird watching destination, thanks to its unique vegetation that comprises of tropical rain forests and Savannah. The country has 23 endemic Albertine bird species. Every national park, swamps, mountains have lots of bird species that can all be spotted with the help of your bird watching guide. Queen Elizabeth National Park a lone has over 600 bird species. Some of the birds to watch on your bird watching safari include the African Green broad bill, the shoebill stork easily seen at Mabamba swamp, Great blue turaco, the breasted pitta in Kibale National park, etc.
Below are some of the best birding destinations in Uganda
Bwindi National Park- Home to most of the Albertine Rift endemics and has a total of 320 bird species
Queen Elizabeth National park with 600 bird species
Kibale National Park has 35 bird species and Bigodi wetland swamp has 138 species of birds
Mahamba wetland swamp in Entebbe popular for shoebill stork
Semuliki National Park with 400 bird species for the common Congo Basin Endemics.
Murchison Falls national park for savannah like the Denham's Bustard, Red throated bee eater, and Abyssinian and many more. It has has a total of 451 bird species.
Echuya Forest Reserve with 150 bird species
Mgahinga National park with 115 bird species
Nile River in Jinja with 60 bird species.
Lake Bisina also found in eastern part were birders can view Fox's weaver, payrus dwellers for example the shoebill, and Papyrus Gonolex.
We recommend that you combine your birdwatching safari with chimpanzee trekking in Kibale National Park and Gorilla trekking in Bwindi Impenetrable National Park and Mgahinga Gorilla National Park.
Walking Uganda safaris
Walking safaris have become increasingly popular for most travelers on Uganda safaris.  Instead of a game drive in a vehicle, with walking safaris you are guided by a ranger guide to spot wildlife or combine both. Not all national parks offer walking safaris but at least two do so. In Kidepo Valley National Park and Lake Mburo National Park, walking safaris offer an opportunity to see different animals on foot. Animals include buffalos, antelopes, zebras etc. It is a guided activity that is safe for visitors doing these activities. Next time you book a safari, request to add on a walking safari
Mountain climbing Uganda safaris
Mountain climbing or hiking takes place mainly in Rwenzori mountain national park and we can organize different packages depending on the days you are interested. The mountain which is also known as the mountains of the moon has Uganda's highest point above sea level, Margherita peak at 5109m. It has other 5 peaks namely Mt. Baker at 4,843m, Mt Stanley which is 5,109m, Mt Speke at 4,890m, Mt Emin at 4,715, Mt Savoia at 4,627m. It has the third highest mountain range in Africa after Mountain Kilimanjaro in Tanzania and Mount Kenya in Kenya. It is the most challenging mountain to hike in Africa and has got five different vegetation regions including; Bamboo or mimulopsis Zone at 2500-3500m, grassland at 1000-2000m, the afro-alpine moorland zone at 4000-4500m, Montane forest also at 2000-3000m and the Heather zone at 3000-4000m. A hike to this mountain can be combined with a Uganda wildlife safari and primate safari.
Cultural tribal safaris
Our cultural safaris give you a chance to learn about the different tribes and cultures of Uganda. Let us know if you would like to include some of the cultural elements in your gorilla trekking and wildlife safaris. Go on the Batwa trail experience in Mgahinga Gorilla National park and Bwindi Impenetrable Forest National Park, hike to the IK people in Kidepo Valley national park, learn how to peel and cook matooke or weave a basket and so many other activities.
Best time to book Uganda safaris
The best time to book Uganda safaris is NOW. The country can be visited throughout the year due to its favourable climate and location to the equator. The country has two main season; the rain season from October to November and the longer rainy season from March to end of May. Most people prefer traveling to Uganda during the hot season that begin from June to September and December to February. For those travelers who would like to avoid crowds and would love to see when nature is flourishing during the green season, we have 4 x 4 Wheel Drive safari land cruisers with a good ground clearance.
Cost of Uganda safaris
The cost of Uganda safaris depends on a number of things like the length of the safari, the kind of activities chosen and the level of accommodation. We do have safaris that suit every budget from budget safaris, luxury safaris and mid-range safaris. Let us know what you prefer so we can tailor make the best safari for your budget
What to wear for Uganda safaris
The best clothes for your safaris in Uganda are light waterproof jackets, safari boots, sweater or fleece jacket, a wide brim hat, sun glasses in colors of khai, green and browns.
Suggested Uganda safaris