Happy World Gorilla Day 24th September 2021 from Gorilla Link Tours.
World Gorilla Day 24th September 2021
Today Gorilla Link Tours joins all conservation stakeholders, wildlife organizations and other individuals around the world celebrating world Gorilla Day this Friday, 24th September 2021.
There are different types of gorillas and in Uganda, Rwanda and DR Congo where we organize gorilla trekking safaris, there is only the endangered mountain gorillas which are less than 1000 in the whole world. DR Congo is exceptional with mountain gorillas.
Celebrating World gorilla day on this 24th September 2021 helps highlight more information about mountain gorillas and the other gorillas and their habitat and how to keep conserving them.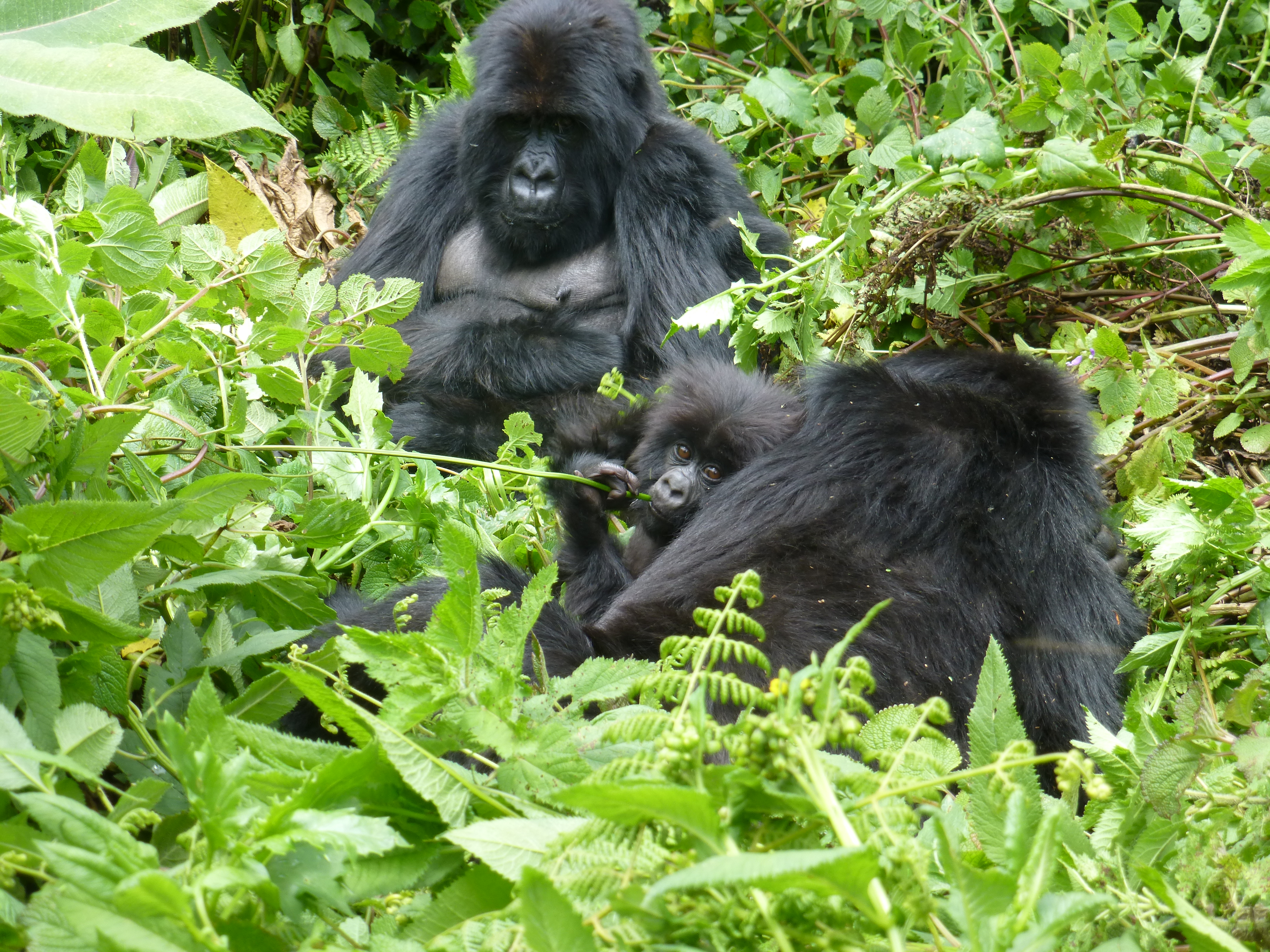 You can help conserve these endangered gentle gents by booking a gorilla trekking safari to Uganda and or Rwanda. The fees collected from gorilla trekking helps to pay gorilla doctors, gorilla trekking ranger guides and a certain percentage is given to communities to develop themselves, be able to support their families and take their children to school. Some of the people from the communities do work as ranger guides, porter among other things and so all this involvement and benefit from the gorilla trekking permit fees help in conservation efforts.
HAPPY WORLD GORILLA DAY ON THIS 24TH SEPTEMBER 2021
World Gorilla day was first launched in 2017 to increase awareness, celebrate and empower global communities to take action and conserve all the four gorilla subspecies which are the Mountain Gorilla, cross River gorilla, western lowland gorilla, and grauer's gorilla
If you are interested in taking part in any of the gorilla trekking safaris in 2021 and 2022, below are some of the suggested gorilla trekking tours to Uganda and Rwanda. When you are interested in one of them or more, inquire with us so we can organize a customized gorilla trekking safari for you.
This 6 Day Uganda gorillas and wildlife safari will take you gorilla trekking in any sector of Bwindi Impenetrable forest National Park. Gorilla trekking is a once of a life time experience and by booking this safari, you are helping with conservation efforts directly. The safari combined gorilla trekking and a wildlife safari in Queen Elizabeth National Park which is one of the most popular parks in Uganda with the big 4 animals, reptiles, antelopes and lots of birds.
This 10 days gorillas, chimpanzees and lions safari is one of our most popular safaris. It combines some of the best national parks in Uganda. You will visit Murchison Falls National Park for the big wildlife and boat safari, Kibale National park for chimpanzee tracking, Queen Elizabeth National Park for the classic wildlife and the boat safari on the Kazinga channel which is compared to none and then lastly to Bwindi Impenetrable National park for the ultimate Gorilla Trekking also known as gorilla tracking, a great experience that must be ticked off the bucket list.
The 12 days mid-range pearl of Africa Tours combines most of the Uganda safari parks and gorilla trekking. It shows you all the highlights of what Uganda has got to offer in terms of wildlife, nature and the friendly people of Uganda. After gorilla tracking in Bwindi Impenetrable National Park, you get to stop over in Lake Mburo National Park, Uganda's smallest Savannah park.
The above itineraries are suggested but you can contact us and we customize your safari to suit your gorilla trekking safari needs
HAPPY WORLD GORILLA DAY 24TH SEPTEMBER 2021