1 Day Sipi Falls Tour in Eastern Uganda, Kapchorwa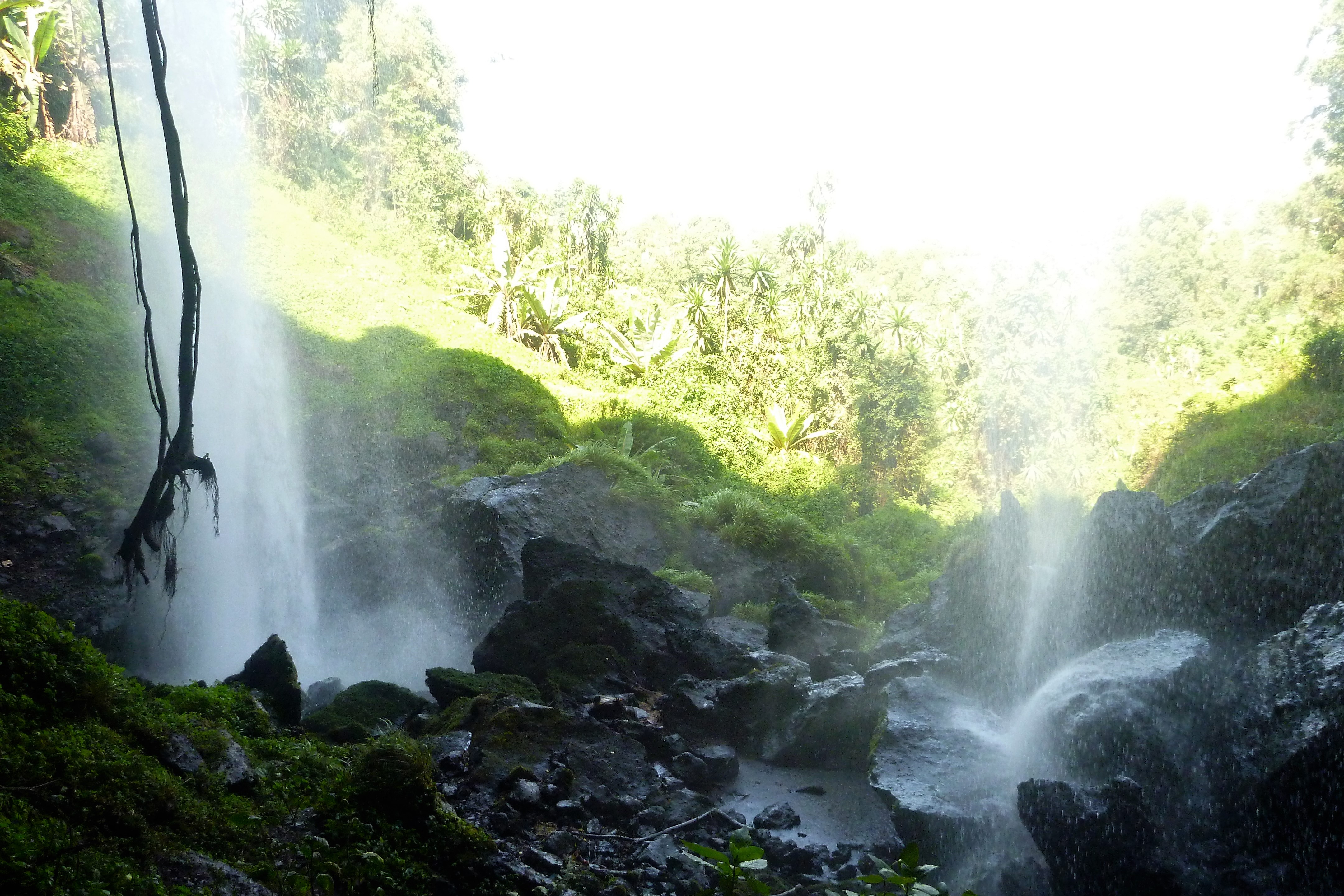 This
1 Day Sipi Falls Tour in Eastern Uganda, Kapchorwa
transfers you to the
Sipi Falls
located in the Mount Elgon area which is the 4
th
highest mountain peak in Africa. The journey will start from Kampala or Entebbe which takes 4-5 hours drive on a smooth road.
Today after early breakfast, your guide will come and pick you up at 7am from Kampala to Sipi Falls. You will drive through Mabira forest, which is one of the rain forests in Uganda, and you will drive through Jinja, the source of River Nile.
You will arrive, get briefed and pick your walking sticks form the local guides and one of them will take you on a hike to the Sipi Falls. The 7-8km hiking trail goes to all the three waterfalls and it takes about 3 hours to cover the three waterfalls but this depends on your fitness and pace.
You will then hike to the second tallest waterfall (85m). The hike passes through villages paths showing you the daily lives of the local people. The trail goes through coffee plantations of Arabica coffee. You will get to the plunge pool of this waterfall which covers you with a cool breeze and waterfall drops. It has great views of the Karamoja plains.
After, you will descend down to the other two waterfalls. One is the smallest one (74m) and has a cave behind it where you can relax and take in the wonderful scenery views of the area and slopes of Mountain Elgon.
You will then have lunch from one of the lodges and after a short relaxation; you will walk to the next and last waterfalls which measures 100m. After this waterfall you shall have a meal at the lodge nearby and after a brief relaxation descend to the last and main waterfall measuring 100 meters. This is the most beautiful and main waterfalls of the Sipi area. It is a bit challenging to get to, but when you are finally here, you will be amazed by the splashes and rainbow on a sunny day. The waterfalls make a beautiful natural swimming pool where one can actually take a dip and swim in the cold water.
Adrenaline Junkies can also go for abseiling down this 100m waterfall.
After waterfalls hike, you will return back to the car and be transferred back to Kampala arriving late in the evening
This one day trip can be combined with a wildlife safari to Pian Upe Wildlife reserve and or to Kidepo Valley National park.