1 Day Trip to Jinja the Source of the Nile, Mabira Forest and Ssezibwa Falls Visit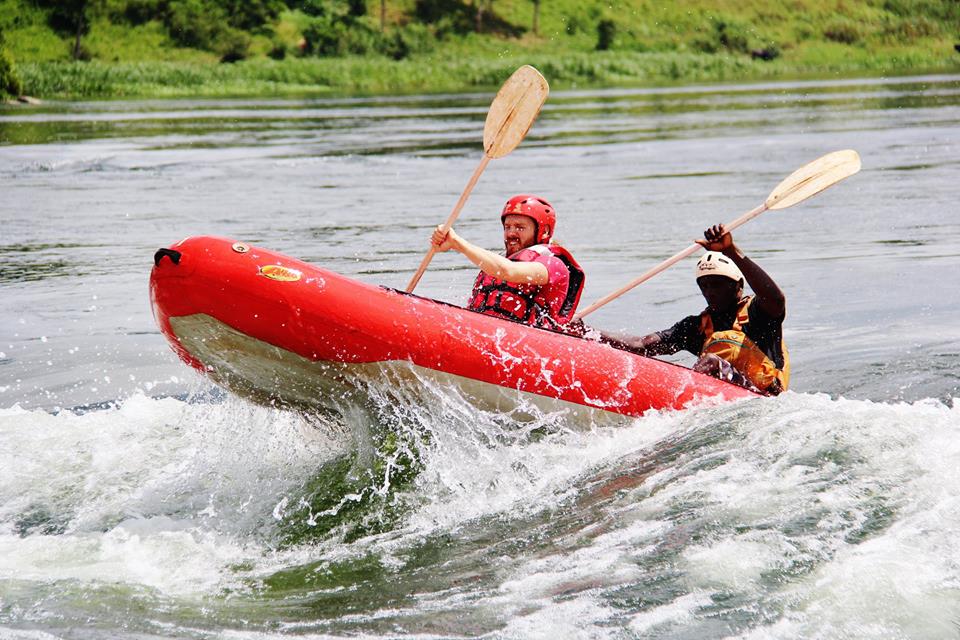 This 1 day trip to Jinja town, the source of River Nile will start from Entebbe or Kampala very early in the morning so as to avoid the thick traffic jam on Jinja road. The trip is perfect for those who are already in the country as residents or who are on business meetings and have little time for longer safari trips. This day 1 tour to Jinja enables you to participate in all the activities which include a visit to Mabira rain forest, a visit to the scenic and cultural waterfall in Mukono Uganda, and finally a boat trip to the source of River Nile, the world's longest river.
Highlights of the 1 Day Trip to Jinja
Nature walk in Mabira Forest
Cultural and nature visit to Ssezibwa Falls
Boat trip to source of River Nile
After about 33km from Kampala city, your fight stop will be a visit to Ssezibwa falls, a cultural site where many locals travel to for prayers. The place is quite, green and is a perfect escape away from noisy Kampala. You will go on a guided tour around the falls and its significance to the local people.
Traditionally, there is a story about two rivers that spring from Ssezibwa falls. It is said and believed that Nakangu, the woman who was to give birth to twins, gave birth to two rivers instead and local people up to date still believe that the spirits of the unborn twins in habit the waters of the falls and or the Twin Rivers. The beautiful falls gently flow down with a force that forms a very white back ground. The grounds around the falls are green and perfect for picnics. The trees around the Ssezibwa falls attract different forest birds, butterflies and monkeys.
After your visit to Ssezibwa falls, your driver guide will drive you back to the main high way to Mabira rain Forest which is one of the biggest rain forests in Uganda covering a total area of about 306 sq km and is home to grey checked magabeys, 218 butterfly species, other different types of monkeys like the red tailed, and 315 bird species and 312 different tree species. You will go for a guided nature walk on developed trails that make wildlife viewing easy with a possibility of seeing the small duikers and habituated grey checked mangabeys. There are other activities that take place in Mabira forest and these include zip lining, mountain biking, bird watching and hiking.
You will be briefed from Mabira Eco tourism site by a guide who will take you for a 2 hours nature trek to this beautiful rain forest
After the nature walk in Mabira forest, you will be transferred to Jinja. You will have lunch with views overlooking Lake Victoria and the Nile River. After lunch, you will go for the boat cruise at the source of the River Nile to the real spot where River Nile starts its long journey to the Mediterranean Sea. Water bubbles are seen from the point with water coming out from the ground. The water in Lake Victoria doesn't move while the water of River Nile moves north wards from this point on Lake Victoria. You will have a photo session at the source with the sigh post of the Source of River Nile
John Speke was the first white man to discover the source of River Nile, guided by the local people from the area.
During this 1 hour boat trip, you will also get to see exotic birds like the fish eagles, cormorants, pied and malachite king fishers, yellow billed spoons and reptiles like the monitor lizards. You will also spot some otters.
You will return to the river banks and you will be met by your driver who will transfer you back to Kampala
Accommodation for tonight is not included but we can book it on request
Dates
This 1 day tour is private and can depart any day. Just let us know when.
When you book your trip with Gorilla Link Tours to any of our destinations, Gorilla Link Tours will donate US$ 5 per person to persons with Albinism.