Travelers interested in luxury safaris in Uganda and or luxury fly-in safaris can come on some of our luxury wildlife and gorilla trekking safari packages.
At Gorilla Link Tours, we have the expertise to organize exclusive Luxury safaris in Uganda and luxury fly-in safaris to the different national parks and destinations.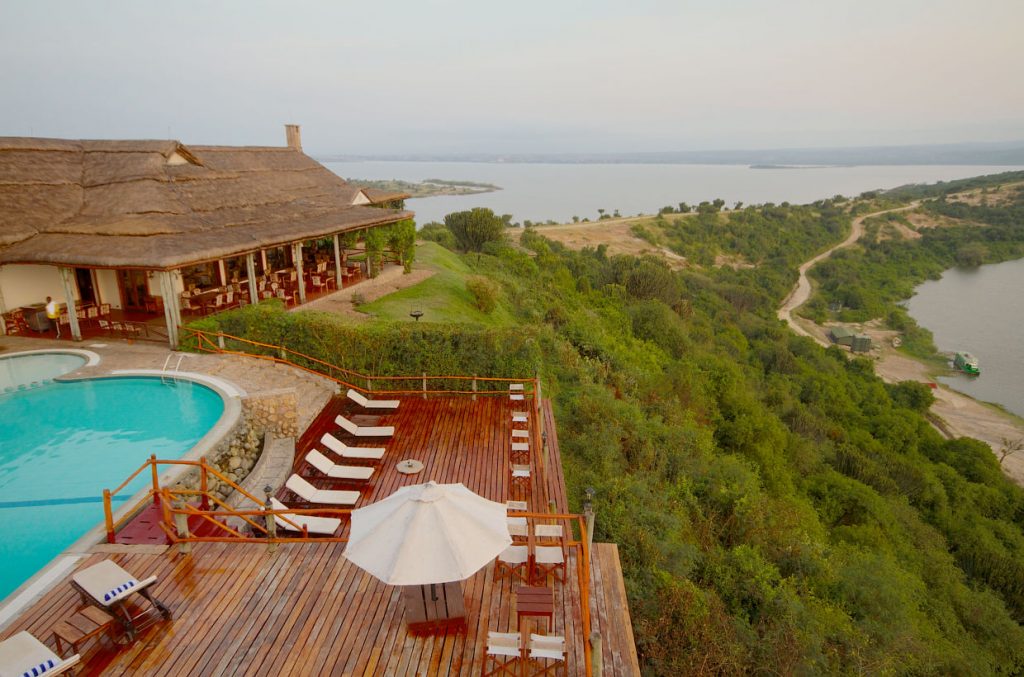 Our luxury safaris in Uganda will take you to the prime destinations in Uganda that include Murchison Falls National park which is the biggest national park featuring giraffes, elephants, a very powerful waterfall, among others. The other national parks are Kidepo Valley National park, Kibale National Park (best national park to see chimpanzees in the wild), Queen Elizabeth National park formerly known as Kazinga National park (Only national park where you can go lion tracking experience), Bwindi Impenetrable National Park (A World Heritage UNESCO site and best place to see mountain gorillas on a gorilla trekking safari), Lake Mburo National park (Smallest Savannah national park in Uganda), Mgahinga Gorilla National park (for silverback gorillas and golden monkeys) etc
We choose the best luxury lodges with the best locations in each national park. In Murchison Falls National Park, you will stay at Baker's Lodge, in Kibale National park stay at Kyaninga Lodge, in Queen Elizabeth National park, stay at Kyamburag Gorge lodge, in Bwindi, one can stay at Bwindi Lodge, Gorilla Forest Camp, Buhoma Lodge or Clouds Mountain Gorilla Lodge and in mburo National park stay at Mihingo Lodge
We do take travellers on the best luxury safaris in Uganda with the best 4 x 4 WD safari land cruisers, the best professional and knowledgeable safari guides, staying at the best luxury safari lodges. Visitors not interested in road transport can opt for fly-in safaris to the different national parks. We partner with Aerolink Uganda who fly almost on a daily to the different destinations
If you are interested in luxury safaris in Uganda, find below some of the suggested luxury safari packages that one can choose from. All these luxury safaris in Uganda and more can be customized to suit each traveller's safari needs.
Suggested Luxury safaris in Uganda/Fly-in safaris in Uganda
This 2 days luxury escape trip to The Wild Waters Lodge will take you to Jinja town, the source of River Nile. The lodge is located on a tropical forest island with breath taking views of River Nile water waves. It is a perfect break from the bustling life of Kampala city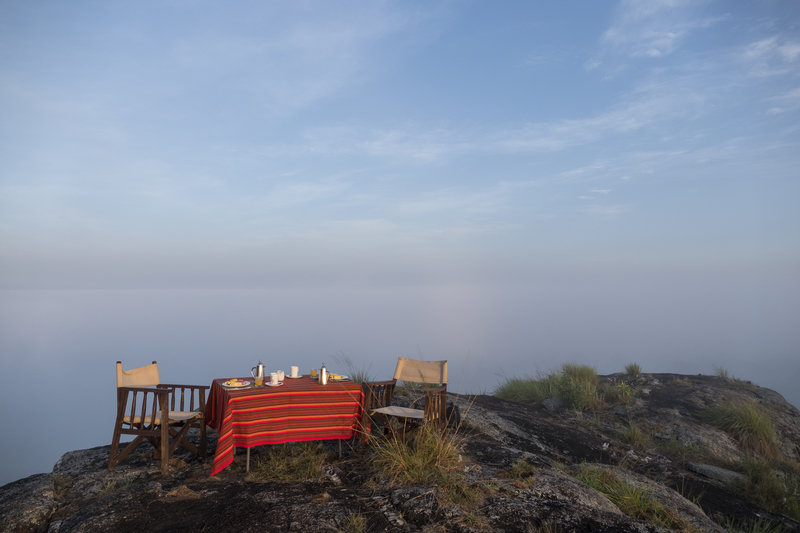 This 2 day luxury safari to Mihingo Safari lodge will take to Lake Mburo National park, the smallest savannah national park in Uganda. The lodge is so beautiful with luxury rooms and breathe taking endless views of the National park. It is only 4 hours' drive from Kampala to get here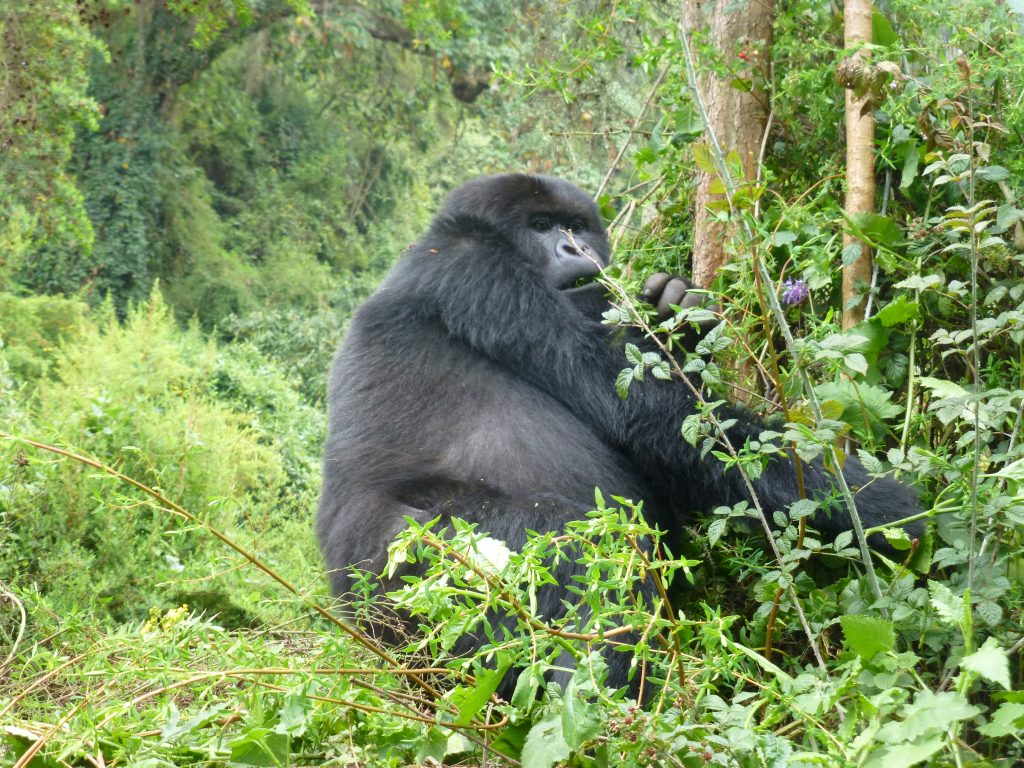 The 3 Day fly-in Gorilla tracking safari is perfect for the traveller who is in Kampala or Entebbe for a business visit or stay but still wishes to see mountain gorillas on a short notice. You will fly to Bwindi Impenetrable National park on day 1, track gorillas on day two and fly back to Entebbe airport on Day 3 to catch your flight back home to your next destination.
This 4 day luxury fly-in wildlife safari to Kidepo Valley National park is great for travellers who are interested in a less tourist place in Uganda, but still want the best wildlife experience. You will fly with Aerolink Uganda to Apoka Safari Lodge, the only luxury lodge in the national park. The park is home to lions, giraffes, elephants, buffalo, jackals, cheetah, countless antelopes and lots of birds. All this wildlife can be seen during morning, afternoon or night game drives of on walking safaris.
This 8 day exclusive wildlife safari starts from Entebbe and takes you to Kibale National park and to the other popular national parks on a Uganda wildlife safari. Travellers who sign up for this safari will be able to trek mountain gorillas, trek chimpanzees, go for a boat safari at Kazinga channel and go for the regular game drives. You will stay at some of the best safari lodges in Uganda
If you are the kind that cannot handle road trips, then this 9 Day Uganda exclusive fly-in safari is the one for you. It features the highlights of the typical Uganda safari, staying in the best safari lodges. Kindly remember that it can be customized according to your safari needs and wants. You only to let us know if there are some activities you would like to include or exclude or if there are lodges you prefer and we will make the necessary amendments
This 10 Day exclusive luxury safari in Uganda is one of our most popular luxury safaris. It features the best luxury lodges in best locations, mountain gorillas, chimpanzees, rain forest forests and Savannah grasslands.
If you are interested in the above luxury lodges or would like us to customize a luxury safari for you, get in touch for itineraries and the price quotation.