8 Days Mountain Elgon Hike in Uganda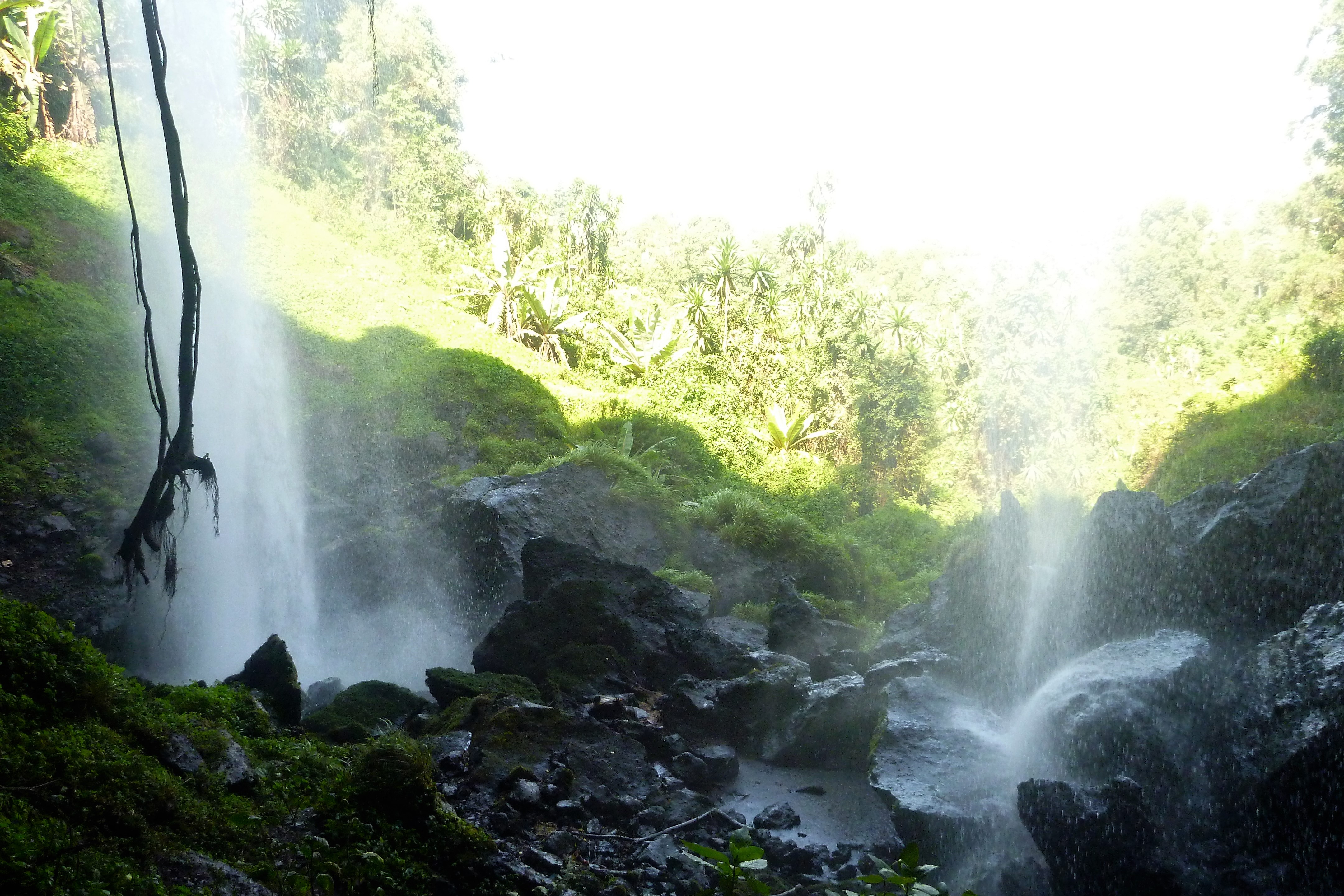 This 8 Days Mountain Elgon Hike safari will take you to the beautiful and undiscovered Mount Elgon National Park found in Eastern Uganda. The mountain features beautiful crater lakes, water falls, wildlife and countless birds.
Day 1: Airport pick up and transfer
Today, you will arrive at the airport. You will be welcomes by a representative of Gorilla Link Tours who will transfer you to your hotel in Kampala. Depending on the time of arrival, you will go for Kampala city tour to visit some interesting and historical sites that include the Kasubi Tombs, Namugongo Martyrs Shrine, and the Uganda Museum, among others.
Journey time from the airport to Cassia Lodge – about 1 ½ hours
Accommodation: Cassia Lodge
Meal plan: Not inclusive
Day 2: Transfer to Jinja
Today after early breakfast, your guide will pick you up from Cassia lodge and transfer you to Jinja, the source of the longest River Nile.
You may choose from the different optional activities that include a visit to the Source of the Nile, the Bujagali Falls, floating down on the challenging rapids and relaxing on the shores of the Nile.
Journey Time: 2 ½ hours
Accommodation: The Haven Lodge
Meal Plan: Full board
Day 3: Transfer to Mount Elgon Hike – Sipi Falls
Today after breakfast, your guide will transfer you to Mount Elgon National Park passing through Mbale, a town at the foot of the Mount Elgon. This area is full of rich heritage and fascinating culture. You will get to your accommodation in time for lunch in Sipi community which is nestled between mountains and waterfalls.
After lunch, you will go for a hike to the lovely Sipi Falls, passing through typical village communities, banana plantations and maize fields while you climb to the different waterfalls.
Journey Time: 3 hours
Accommodation: Sipi River Lodge
Meal Plan: All meals
Day 4: Transfer to Piswa Camp
Today after breakfast, your guide will transfer you to Kapkwata at 2190 meters to begin your hike, following the Kapkwata Trail. This is a scenic route passing through the bamboo, heath and moor land, arriving at the Piswa Camp at 2850 meters.
Dinner and camping at Piswa Hut Campsite.
Day 5: Hunters Cave Camp
Today you will hike up to the rim of the caldera through beautiful columns of the most rare and endemic plant species like the giant Lobelia Elgonensis and other wild flowers. You will visit the hot springs and Suam Gorge before descending to the Hunters Cave Camp at 3850 meters.
Dinner and camping at Hunters Cave Camp.
Day 6: Mude Cave Camp
Today after breakfast, you will ascend to the top of the caldera to the Wagagai Peak at 4321 meters. Descend thereafter through the Jackson summit (4200 meter) and the Jackson pool to arrive at Mude Cave Camp at 3500 meters.
Dinner and camping at Mude Cave Camp.
Day 7: Leave Mount Elgon and Transfer to Kampala
Today early morning, you will descend through the Sasa trail to Budadiri and then have lunch en route in Mbale town. After having lunch, you will proceed to Kampala to relax and reflect on your Mount Elgon trek, the second highest summit in Uganda.
Dinner and overnight at Cassia Lodge.
Day 8: Airport Transfer
Today, you will be transferred to Entebbe airport for your outbound flight. Depending on the time of departure you might have some time to spend in Kampala and shop for a souvenir. Or leave early for Entebbe and visit the Uganda Wildlife Education Centre.
Are you interested in this safari?