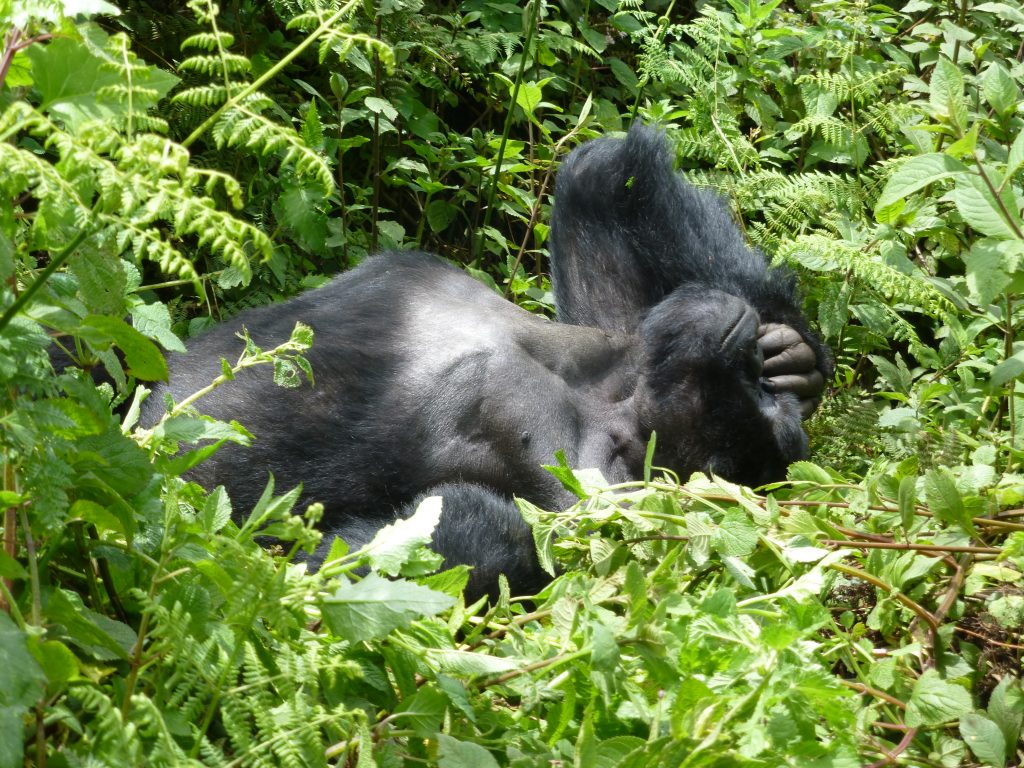 To acquire gorilla trekking permits in Rwanda, one needs to plan and book way in advance.
Gorilla trekking is the main highlight activity behind reasons why many tourists travel to Rwanda
Every year, countless travelers visit Rwanda to see the mountain gorillas found in Volcanoes National park. A Rwanda safari cannot be complete without an encounter with a family of mountain gorillas.
Gorilla trekking is a highly regulated activity that follows strict ecotourism development guidelines. There are about ten habituated mountain gorilla groups that can be visited by tourists, and only 80 tourists can go gorilla tracking within the park each day. A gorilla family is tracked by only 8 people.
Because of these restrictions and guide lines, booking gorilla permits is a bit challenging especially during the high season months of June to September and December to March. This is why we advise our clients to book their gorilla trekking permits at least six months before the safari begins.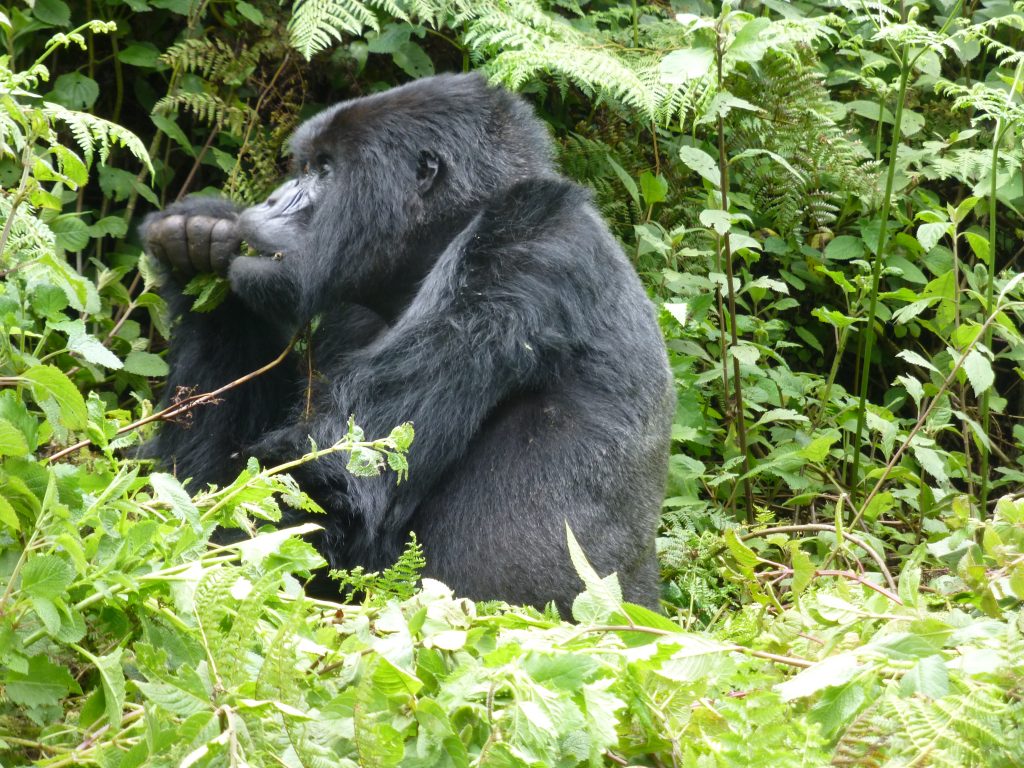 What you need to Book Gorilla trekking permits in Rwanda
Before buying gorilla permits, you need to provide your passport details, either to RDB or to the tour operator purchasing your permits. You would have to scan your passport
Gorilla Trekking permits booking
Permits for trekking gorillas in Rwanda are issued by the Rwanda Development Board (RDB) and can be bought either directly at their offices or through a local tour operator. Gorilla Link Tours buys gorilla permits for all our clients on our gorilla trekking safaris.
To book gorilla permits through RDB, you will have to get in touch with them via their official email address (Email:reservation@rwandatourism.com Phone: +256-705-487-517)
If the dates that you intend to track gorillas are available, RDB will inform you about the availability of gorilla permits. When you confirm your trekking dates they will email you their banking procedures so you can make payment.
You must include banking charges while transacting because if you don't, then the money transferred is not worth the cost of the permit. RDB gives a grace period of seven days to hear from tourists who have expressed interest in booking permits. Longer than that can lead to a cancellation of your booking.
Booking gorilla trekking permits for Rwanda with a tour operator
It is easy for a licensed tour operator who organizes gorilla trekking and wildlife safaris in Rwanda to book your gorilla permits.
In fact, many tourists use tour operators to book their gorilla permits because they tend to speed up the process. There is no extra amount added to gorilla permits in terms of bank charges if you use a tour operator's services or use them to arrange your gorilla safari in Rwanda.
You can contact the tour operator about the desired days you are looking at trekking gorillas, and if the dates are available, the operator goes ahead to book the permits for you. If dates are not available, the operator will inform you and let you know about the alternative dates.
If your dates for trekking have been confirmed, the tour operator sends you the payment details so that you can make the payment. Once the money is received, your gorilla trekking permits are bought
Gorilla Link Tours can also purchase your permit for Bwindi impenetrable forest in Uganda, Mgahinga national park, Virunga national park and Kahuzi Biega national park for the Lowland gorillas in the Congo.
Please feel to contact us if you need to book a tour in Rwanda, or book your gorilla permit.
Some Rules about Gorilla Trekking in Rwanda
Gorilla permits are transferable, but terms and conditions apply.
The number of tourists allowed to trek gorillas is limited to 8 people per gorilla family per day. Once you come face to face with the gorillas, you will be with them for only one hour.
If you prefer to track gorillas many times, you will have to buy different permits for every trek
You must keep a distance of at least 7 meters from the gorillas
Tourists cannot eat in front of the mountain gorillas
If you need to sneeze, you have turn your head back in order not to transmit human colds to gorillas.
Sick tourists are not allowed to visit gorillas.
You should also listen carefully to the directions given by the local guides during the trip.
Best Time to Track gorillas in Rwanda
The best time for gorilla trekking in Rwanda is throughout the year. However, many travelers prefer doing gorilla treks during dry seasons of December to March and June to September. During this time, the terrain is less muddy and slippery. The demand for acquiring gorilla permits is very high and we recommend booking early in time.
The rainy seasons of April – May and November are not as competitive as the dryer seasons and it is much easier to book gorilla permits during this time
Recommended Gorilla Tours to Rwanda