Shoebill stork safaris in Uganda offer a unique opportunity to see the rare and bizarre looking shoebill stork which is easily seen at
Mabamba wetland swamp
and Murchison Falls National Park. The shoebill stork is a mighty bird which is endangered and one of the 10 highly sought after birds in Uganda. Uganda is one of the very few countries in Africa where this ancient looking bird can be seen. The shoebill stork gets its name from its shoe shaped bill.
Gorilla Link Tours
does organize shoebill stork safaris to Mabamba swamp which is found west of Entebbe, and to
Murchison Falls National park.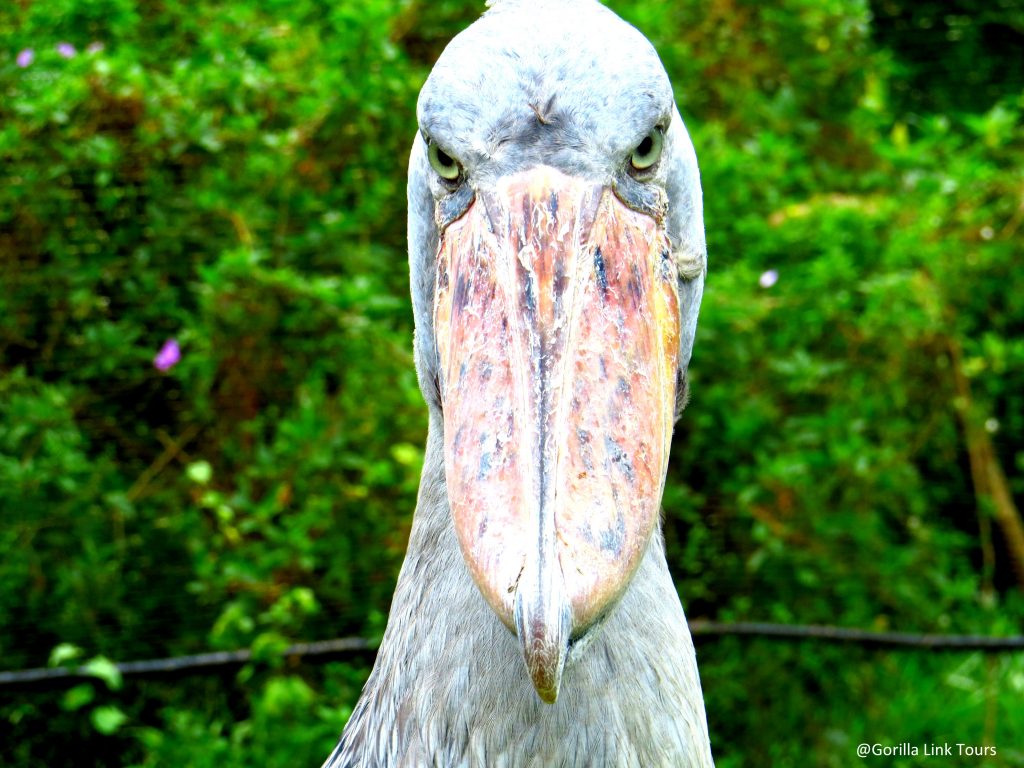 Visitors go on motorized canoe boat ride, through the papyrus reeds and grassy wetlands of Mabamba swamp, which offers a high and better chance to see the shoebill stork.
A tour to the swamp can also be combined with other safaris in Uganda especially on day two of your safari, or on your way to Lake Mburo National Park.
The best time to see this elusive shoebill stork is the morning when they are stalking their main prey, the mudfish and or frogs, but may also be sighted other times of the day.
Mabamba wetland swamp can be reached by road as well as via a boat tour across Lake Victoria.
Other Birds seen at Mabamba Swamp during shoebill stork safaris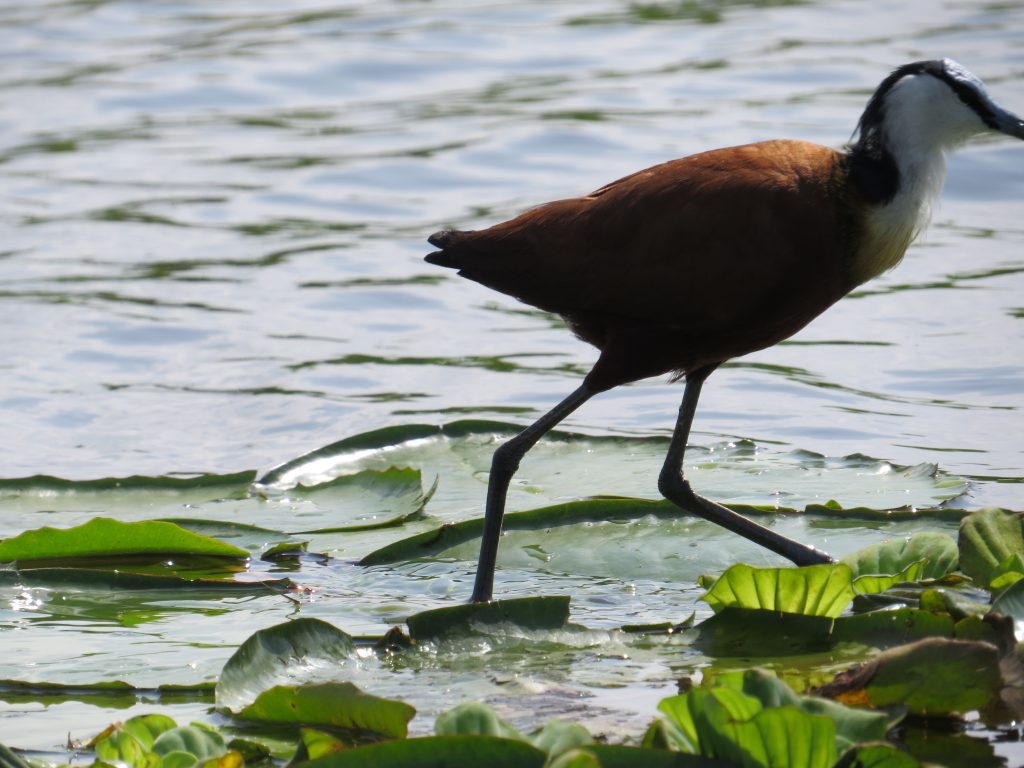 Some of the other birds that have been and can be sighted during your shoebill safari are African jacana, Bee-eater – Blue breasted bee-eater, Cisticola – Carruther's cisticola, Cisticola – Winding cisticola, Cormorant – Long tailed cormorant,Crake – Black crake, Duck – Whitefaced whistling duck, Duck – Yellow billed duck, Eagle – African fish eagle, Egret – cattle egret, Egret – Intermediate Egret, Egret – Little egret, Flycatcher – Swamp fly catcher, Gonolek – Papyrus gonolek, Hammerkop, Harrier – African marsh harrier, Heron – Black headed heron, Heron – Black heron, Heron – Common squacco heron, Heron – Purple heron, Ibis – Haddada, Kingfisher – Grey headed kingfisher, Kingfisher – Malachite kingfisher, Kingfisher – Pied kingfisher, Lapwing – Long toed lapwing, Moorhen – Common moorhen, Sand piper – Common, Sand Piper – Marsch, Sand piper – Wood, Stork – Shoebill stork, Swamphen – Purple swamphen, Tern – White winged black tern, Widowbird – Fan-tailed widowbird, Weaver – Northern brown throated weaver bird, Weaver – Black headed weaver bird, Weaver – Yellow backed weaver bird, Weaver – Vieilliots black weaver bird
If interested in a shoebill stork safari, inquire now