Fishing in Lake Victoria in Uganda is one of the popular activities and is a great experience for anglers who have a short time in Uganda Kampala and or Entebbe. The lake is the second biggest water body in the world and inhabitants lots of different types of fish that include Nile Perch and tilapia among others.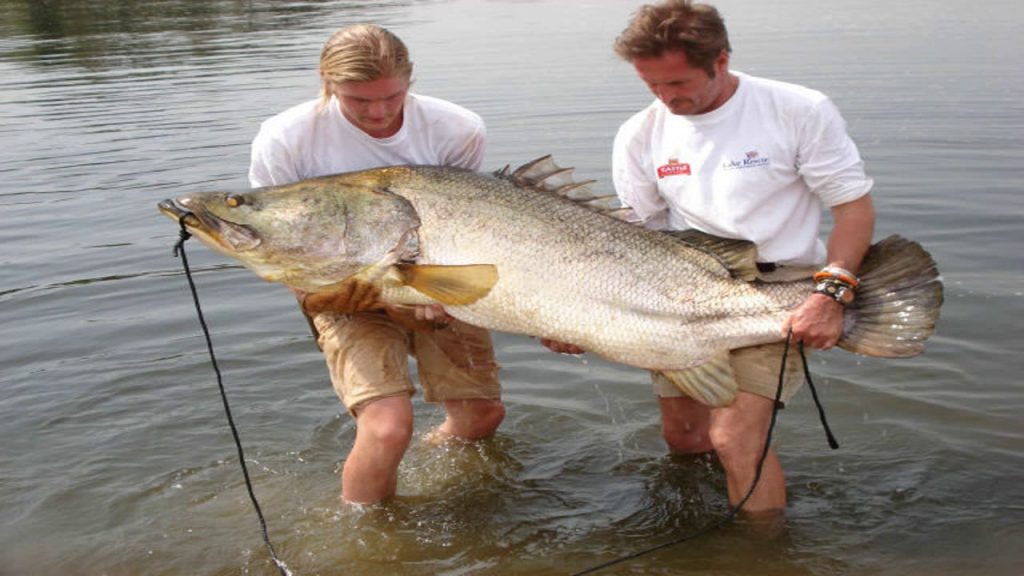 Fishing in Lake Victoria
The fishing trips on Lake Victoria are perfect for both inexperienced and experienced anglers and are available for half day, full danger or even more days.
Lake Victoria home to the Nile perch fish, which is one of the largest fresh water fish species in the world. The other fish species targeted also, during fishing are tilapia and on River Nile it is Yellow fish, and occasionally cat fish.
Best Traditional Fishing Season for Lake Victoria
Fishing on Lake Victoria is done all year round. Avoid fishing when the moon is full.
The best time for fishing is during the dry months. April and May are rain months and so should be avoided too.
Methods used to catch fish on Lake Victoria
For Nile perch which is approximately 8-80 kg in weight, the trolling with lures is the main method of fishing used.
Boats Used for while fishing on Lake Victoria.
Speedboats of between 18 and 30 foot (6-10 metres), powered by twin outboard engines. These boats have got a large seating capacity but cater for a maximum of 4 people fishing at any one time (to avoid line tangling etc.).
Fibre glass 24 foot long "canoes" which are powered by an outboard engine. These are for smaller groups of 2-3 fishermen and usually best for day trips (not overnight).
All boats are equipped with a sun canopy, rain suits (there can be a certain amount of spray when the lake is rough), mobile phone, life jackets, basic first aid box and fire extinguisher on board for your safety. The boats also have got a cooler box on board for cold drink storage.
All equipment and lures for trolling for the Nile perch for up to 4 lines per boat are supplied, but anglers are free to bring their own. Anything damaged or lost will need to be paid for before disembarkation which cost between 20-25USD each if lost.
Starting Point for fishing on Lake Victoria
The starting point for day trips is in Entebbe at Uganda Wildlife Education Centre (UWEC Zoo) which is a very short walking distance to the pier from where you start and end your fishing excursion. Transport is privately arranged but we can also help arrange it
You will from the pier at depart 9.00 am or 1.00pm and return at around 12.30pm or 5.00pm.
Full day fishing on the lake is about 8 hours on the water and a half day is about 4 hours. Fishing is done around local islands located about a 45 minute boat trip from Entebbe. The areas fished will depend upon the weather and how the fish are biting. At certain times of the year the lake can be very rough with large swells and so then we tend to utilize the sheltered bays for fishing.
A picnic lunch is provided with a cool box of beers, mineral water and sodas as well as tea and coffee but Anglers are free to bring along additional drinks required.
What you need to pack for fishing on Lake Victoria
Sun screen
Hats
Sunglasses
Creams. It gets quiet hot on the lake (average day time temperatures are in the mid to late 20 degrees C.
Strops or sandals which will come in handy since you may well get wet feet especially getting on and off the boat
Insect repellent
A camera
A pair of binoculars birding.
Light clothing like T-shirts and shorts
A rain jacket
A sweater or light jacket for cooler weather and the evenings.
Other destinations for fishing include; Murchison Falls National park, Ggaba fishing village, Kasenyi fishing village, Ssese Islands, Lake Albert and Lake Mburo National Park