4 Days hiking on sasa trail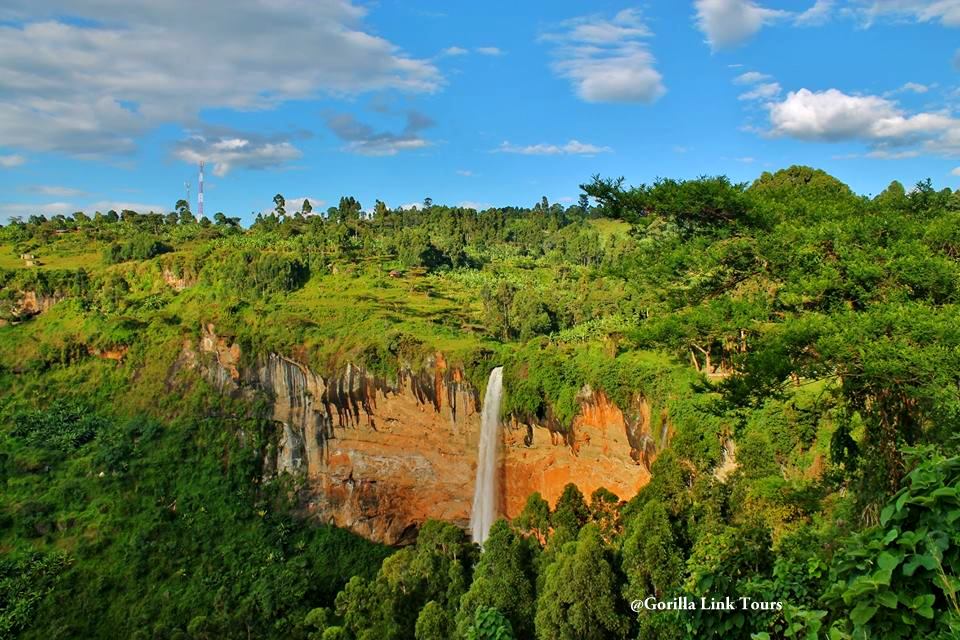 This 4 Days hiking on sasa trail tour transfers you to Mountain Elgon a 4321 meters high extinct volcano that is unique and offers beautiful landscapes, unique flora, abundant bird life and primates. You will hike this unique mountain safely with no crowds since it is less visited. The Sasa Trail will start from Budadiri and take you to Wangai summit in four days. The trails offer great views from the mountain.
Day 1: Transfer to Budadiri Uganda Wildlife Authority offices.
Today after breakfast, at 7 am, you will be picked up from your hotel in Mbale by your guide from Gorilla Link Tours and transferred to Budadiri offices which are about 30KM from Mbale town. From here, you will be driven about 7 KM to the end of the road, at Bumasola which is 1,790 feet. The trail requires focus on foot since it is very slippery.
You will continue through maize fields and cross smalls rivers as you hike gradually through community farmlands. This early stage of the trek offers great views of community farm activities. You will proceed to the ladders at the 'wall of death'. There are well maintained metal staircases that make the hike of the cliffs easier. From here, you will enter into the forest area. Expect to see some monkeys, lots of bird life and butterflies. Rumour has it that there 100 years ago, there were forest elephants in this area too.
As you ascent up, it becomes cooler and less steep. You will reach at the Sasa River camp for dinner and overnight.
The Sasa River Camp has basic toilets and wooden framed huts. We recommend that you bring your own tent which can be hitched up inside the hut for extra warmth because it gets very chiily
Day 2: Sasa River Camp – Mude Caves Camp (3500 ASSL)
This day is shorter than yesterday but the altitude will begin to be felt. You will transcend from the forest zone to the heather zone. This zone has tall, scratching plants with red hot flowers and giant lobelias. You will stay at Mude Caves Camp that has stunning views of the forest valley.  It gets very cold here, so prepare accordingly. Look out for civets, hares and hyrax scats.
Day 3: Mude Caves Camp – Wagagai Summit (4321 Meters above sea level) – Descend
Today, be prepared for a very chilly day but with fantastic views as you climb. Today's climb is a bit steep and the altitude feels intense. Your guide will help you take it slow so you can finally get to the summit. We recommend that you target to get to the summit in the morning hours because it is less cloudy and the weather is good. The views too are very clear. Visitors who are very fit may descend back today but may decide to overnight at Mude caves camp and descend the next morning.
Day 4: Descend back – Transfer to Sipi Falls
Today, you will descend back and you will find your driver waiting for you. You will be transferred to Sipi Falls, which are very stunning.
Requirements for Hiking Mountain Elgon:
A sleeping tent
A sleeping bag
A sleeping mat
Enough bottled drinking water
Warm clothing because it gets very cold
Hiking shoes
When you book your trip with Gorilla Link Tours to any of our destinations, Gorilla Link Tours will donate US$ 5 per person to persons with Albinism.