Gorilla Trekking in Uganda Via Rwanda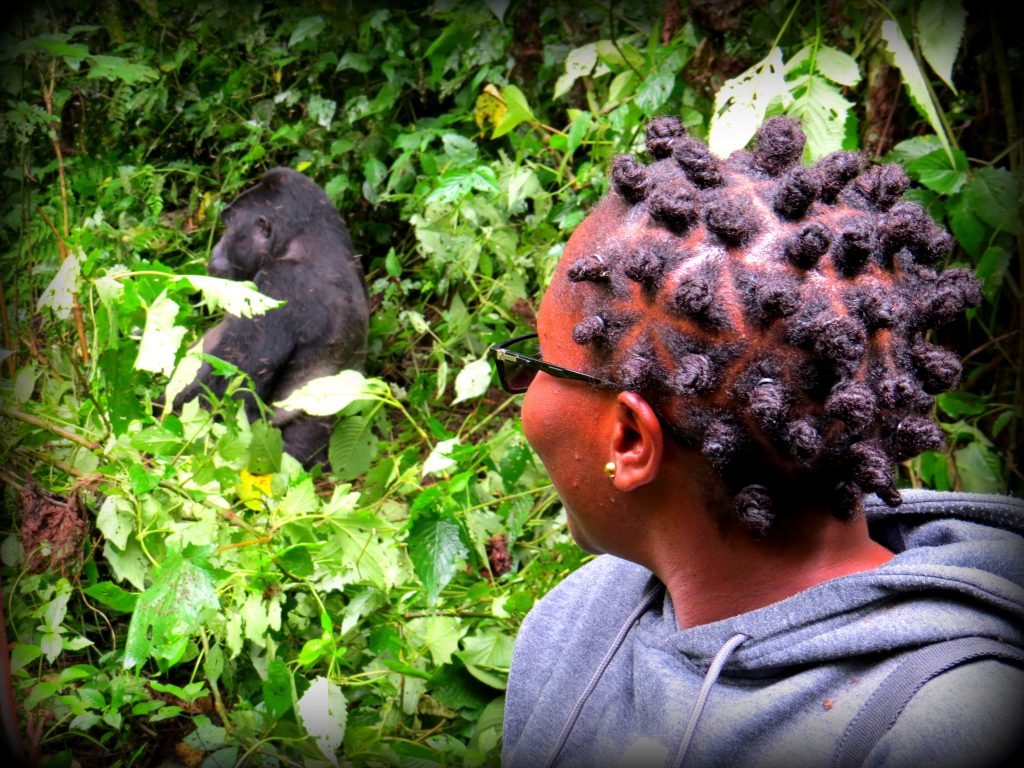 Gorilla trekking in Uganda via Rwanda's capital city Kigali has become popular ever since Rwanda increased the price of their gorilla trekking permits from $750 to $1500.
Gorilla trekking in Uganda Via Rwanda is also time saving. Driving from Kigali Airport to southern part of Bwindi Impenetrable national park or Mgahinga Gorilla National Park is only a 4 hours' drive. This gives tourists enough time to relax at the lodges and prepare for their gorilla trekking the next day. If one flew to Entebbe international airport on a 3 Days gorilla trekking safari, it would take 9-10 hours to Bwindi Impenetrable National Park or Mgahinga Park. It should be noted however, that this long drive offers beautiful scenery of the rolling hills and the active community life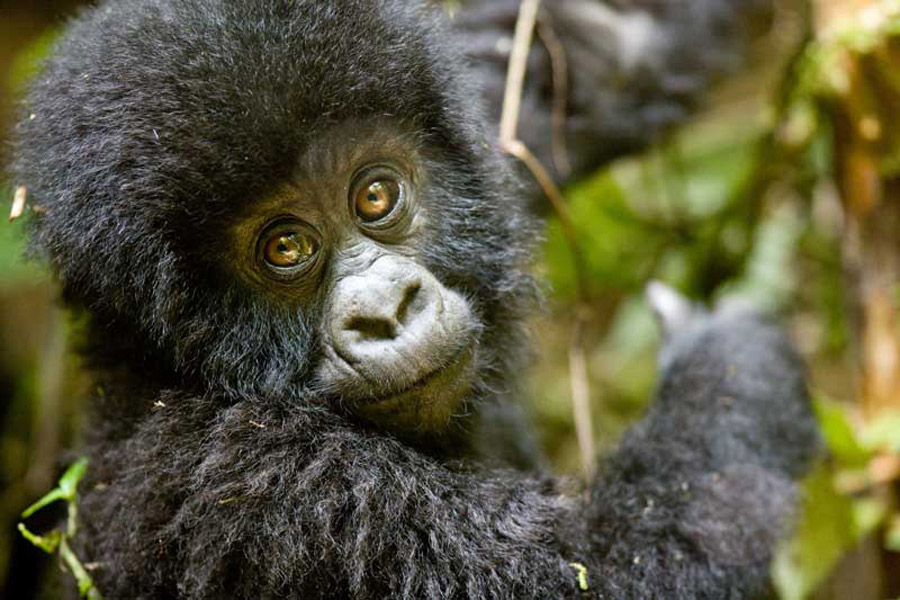 Advantages of Gorilla Trekking in Uganda via Rwanda
1. Half of the mountain gorillas in the whole world are found in Uganda
There are less than 1000 mountain gorillas in the world, half of these are found in Uganda's National parks; Bwindi Impenetrable National Park and Mgahinga national park. They are estimated to be 480 mountain gorillas in Uganda.
So it is easier to get gorilla permits in Uganda than in Rwanda.
2. Cheaper Gorilla Trekking Permits in Uganda
A gorilla trekking permit in Uganda cost $600 USD per person for foreign non-residents. In Rwanda, the cost is 1500 USD. So when a travellers flies to Rwanda and crosses to Uganda for gorilla trekking, they will 900 USD on a permit if they track in Uganda
3. Cheaper accommodations in Uganda
Accommodation in Rwanda is more expensive compared to accommodation in Uganda's Bwindi Impenetrable National park and Mgahinga Gorilla National park.
There are cheaper options of Luxury accommodations in Bwindi National park and Gahinga Lodge in Mgahinga Gorilla National Park. For more pocket friendly accommodations, tourists can choose from the many mid-range lodges and budget accommodations.
4. Less Driving Time to Bwindi Impenetrable and Mgahinga Gorilla National parks
From Kigali airport in Rwanda, it is about 3hours drive to Katuna boarder and it is 5 hours in total to get to Nkuringo which is also in the Southern sector of Bwindi. It takes a whole day to drive from Entebbe to Bwindi and Mgahinga national parks
5. More Habituated Gorillas in Uganda
The majority of habituated mountain gorillas are in Uganda, so the chances of getting gorilla trekking permits are high. Half of the mountain gorillas in the world are habituated in Uganda. At the moment, there are 17 habituated gorilla families in Bwindi and 1 in Mgahinga gorilla national park
6. Extension Tours to other national parks
It is easy to combine a gorilla trek with a wildlife safari in Uganda. National parks that include Queen Elizabeth national park, Rwenzori mountain national park, Kibale National park among others are easily accessible from Bwindi and Mgahinga.
Tourists who also wish to chillax can extend a tour to Lake Bunyonyi, the second deepest lake in Africa.
Gorilla Link Tours can always customize a gorilla trekking tour and combine it with different extension tours.
Recommended Gorilla trekking tours in Uganda via Rwanda