FAQS of Gorilla Tracking in Uganda
The FAQs of gorilla tracking in Uganda are highlighted in the article below.
Gorilla tracking ranks among one of the absolute highlights of a trip to Africa for most travelers.
Mountain Gorillas are one of the world's most endangered apes. It is estimated that there are only about 880 left throughout the world. Almost half of them can be found in Uganda, and populations can also be found in neighboring Rwanda and Democratic Republic of Congo.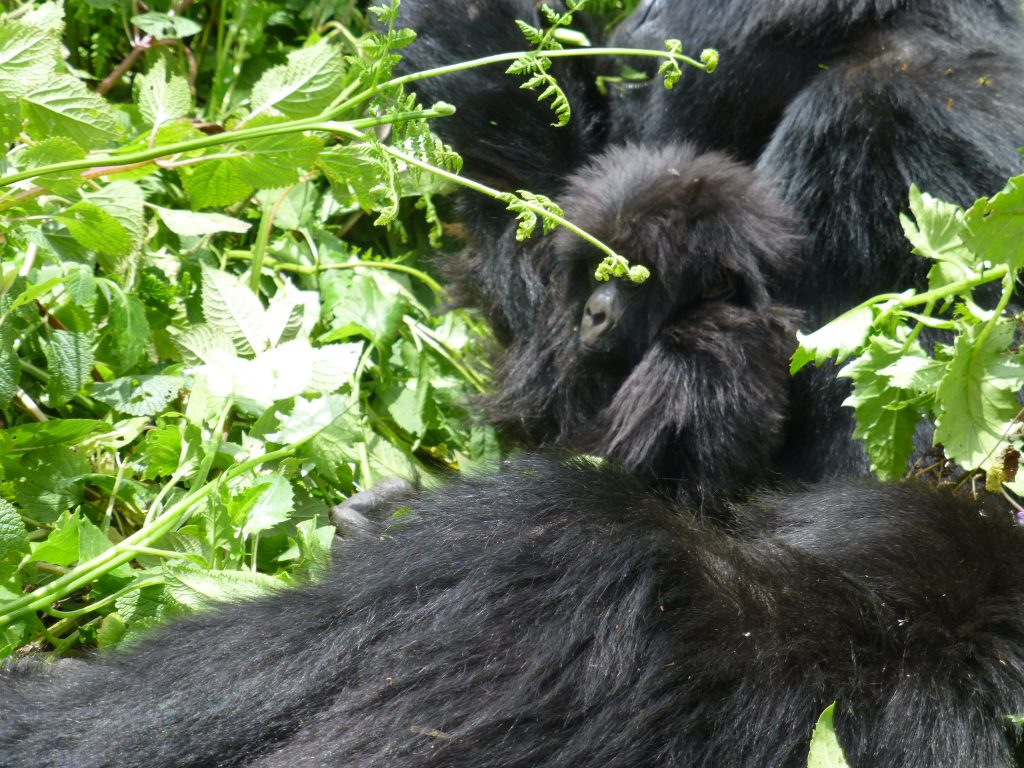 FAQS of Gorilla Tracking in Uganda
What are the rates of Gorilla permits 2018
The official price for a gorilla permit in Uganda is $600 per person (2018).
*The tracking date must fall within those months to qualify for this discount.
For Rwanda, the official price for a gorilla permit is $1500 (2017). Please note there are NO low season discounts in Rwanda for gorilla permits.
The gorilla permit allows you to go on gorilla tracking. It excludes accommodation, transport, meals, drinks or porters.
Gorilla tracking can be done throughout the year and is evenly as good. There is no higher or lower success rate in the different seasons (95% guaranteed to see them).
In rainy season the tracks in the rain forest might be a bit muddier and your tracking might be a bit longer/ tougher because of that. However; it's a rain forest, so the difference is not all that big compared to dry season.
In rainy season you are more likely to track in smaller groups.
When you are flexible we advise you to book your gorilla trek in November. One big reason is the discount of $150 us dollar per gorilla permit, but there are more reasons:
November should be the short rainy season, but it has not been like this in the last 5 years. The last years it has been among the most beautiful months to travel in (after rain season and very green).
It's hard to predict nowadays when the rainy season will be. Climate changes are making it hard to plan. Normally the long rainy season should be in March, April and beginning of May and short rainy season in November. However, the last 5 years the short rainy season has been in early December.
You might as well choose to track the gorillas in April, May and November out of budget reasons. The Uganda wildlife Authority gives a discount on the gorilla permit
Gorilla permits are very popular and few permits are available (a total of 80 permits per day in Uganda). The permits get sold out far in advance, especially in high season (June – October + December – February). We advise you to book your tour and your permits far in advance.
In all our tours that are going to Bwindi impenetrable Forest, the gorilla permit is INCLUDED in the costing. We do however have to check availability before confirming your booking.
In tailor made tours, the costing is tailor made as well. If you go on gorilla tracking the costing for the gorilla permit is always included.
Can I book a gorilla permit without booking a tour?
Yes, we do offer the service to book a gorilla permit for you, even if you don't book a tour with us.
We charge a handling fee of $50 per person to arrange this for you
We will make sure all the paperwork is done and the permit(s) are at the lodge to be collected by you.
Suggested safaris that include Gorilla tracking in Uganda